Keylor Navas is the CONCACAF player with most European titles
Paris Saint-Germain won the Trophée des Champions on Wednesday after defeating Marseille in the final and Keylor Navas added another trophy to his career.
On Wednesday Paris Saint-German defeated Marseille 2-1 in the final to lift the Trophée des Champions. Mauro Icardi scored the first goal in the 39th minute and Neymar secured the victory in the 85th minute after scoring from a penalty kick. Dimitri Payet would score a late goal for Marseille in the 89th minute, but they failed to equalize the game.

Keylor Navas made history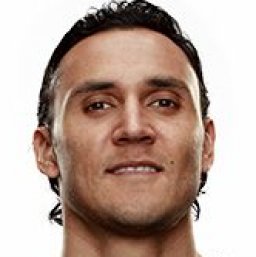 The Costa Rican goalkeeper had a pretty busy night and was close to keeping a clean sheet. Keylor Navas moved to PSG from Real Madrid in 2019, and has already won four titles, including the Trophée des Champions obtained on Wednesday. Since his move to Europe in 2010 (joining Albacete) he has won a total of 16 trophies.
Navas has now become the CONCACAF player with the most titles in Europe, surpassing former F.C. Barcelona defender and Mexican international Rafael Márquez. This was also the first title with Mauricio Pochettino since he took over the head coaching job a few weeks ago.
Navas honours
The goalkeeper from Costa Rica has won it all with Real Madrid and Paris Saint-Germain and he tallies 16 trophies in his career. Navas has won 4 FIFA Club World Cups (Real Madrid), 3 UEFA Champions Leagues (Real Madrid), 3 European Super Cups (Real Madrid), 1 LaLiga (Real Madrid), 1 Spanish Super Cup (Real Madrid), 1 League One (PSG), 1 Coupe de France (PSG), 1 Coupe de la Ligue (PSG) and 1 Trophée des Champions (PSG).