Odegaard 'punished' by Zidane after Super Cup exit
The Norwegian was the only substitute ordered to train at La Rosaleda after the Super Cup semi-final following the 2-1 defeat to Athletic Club.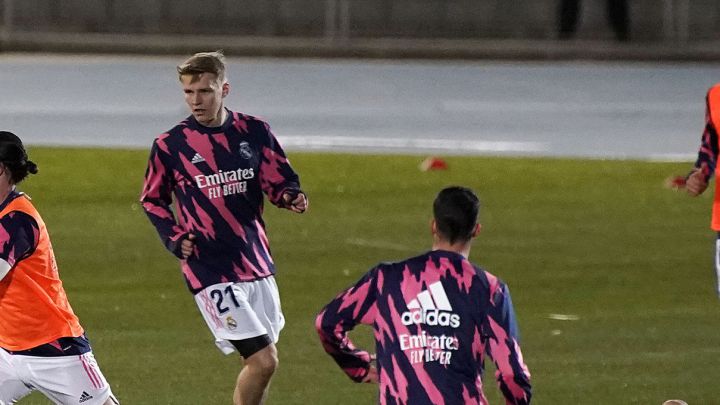 Martin Odegaard's situation with at Real Madrid and his differences with Zidane took another turn last night at La Rosaleda. The player wasn't called upon to warm up with Madrid chasing the game but post match the Norwegian was the only substitute ordered to return to the pitch at the Malaga based ground to carry out light exercises with members of the backroom team.
Curiously, ahead of the Super Cup semi-final, Zidane was asked as to why the midfielder was playing so little for the club with the French coach stating: "Let him continue working and he will surely succeed here. "He has not played much lately but the idea is to keep working hard; he will get playing time".
Between December and January, Odegaard only played in the Champions League clash against Shakhtar in Ukraine (77 minutes) along with a testimonial five minutes in LaLiga against Celta Vigo with the game at 2-0 on Jan. 2nd. Highly limited playing time for the player the club brought back from Real Sociedad ahead of the intended loan period and viewed at the time as an integral part of the 2020/21 squad.
"Martin needs to keep working hard and show the difference he can make", maintained team-mate Luka Modric. In the meantime, Odegaard was the only player selected to undergo a post-game warm-down routine in a match that he never participated in.