Barça presidential elections to take place on March 7
The three FC Barcelona presidential candidates have agreed to postpone the presidential elections for the Catalan club until March 7.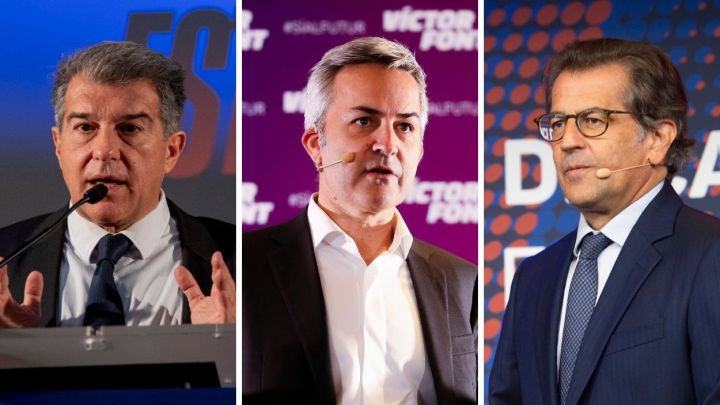 After an almost two-hour meeting in the Camp Nou offices between the interim managing committee president, Carles Tusquets, and the three FC Barcelona presidential candidates (Joan Laporta, Víctor Font and Toni Freixa), the club set, in principle, March 7 as the new date for the elections.
The meeting was held on Friday night with the goal of defining the future election path, after the local Catalan government introduced new covid measures which hamper the voting process. Barça announced the postponement of the elections, which were scheduled for January 24, at noon on Friday.

The restrictions, which prevent people leaving their municipality except for work, education or medical reasons, have been extended from 17 Jan. until 24 Jan. when the election was due to take place.
At present 45% of the electorate are subject to local confinement with approximately 110,000 club members eligible to vote in the election, with 10 polling stations being set up across Catalonia and elsewhere in Spain.
Joan Laporta is the favourite to return for a second term and had 9,625 signatures validated, while there were 4,431 and 2,634 for Font and Freixa respectively in the validation process for the definitive election that will not be taking place on Sunday January 24 as scheduled.