NFL
NFL: will Jaguars taste success with Urban Meyer?
The Jacksonville Jaguars took a major risk hiring Urban Meyer, but his appointment has the potential to pay huge dividends.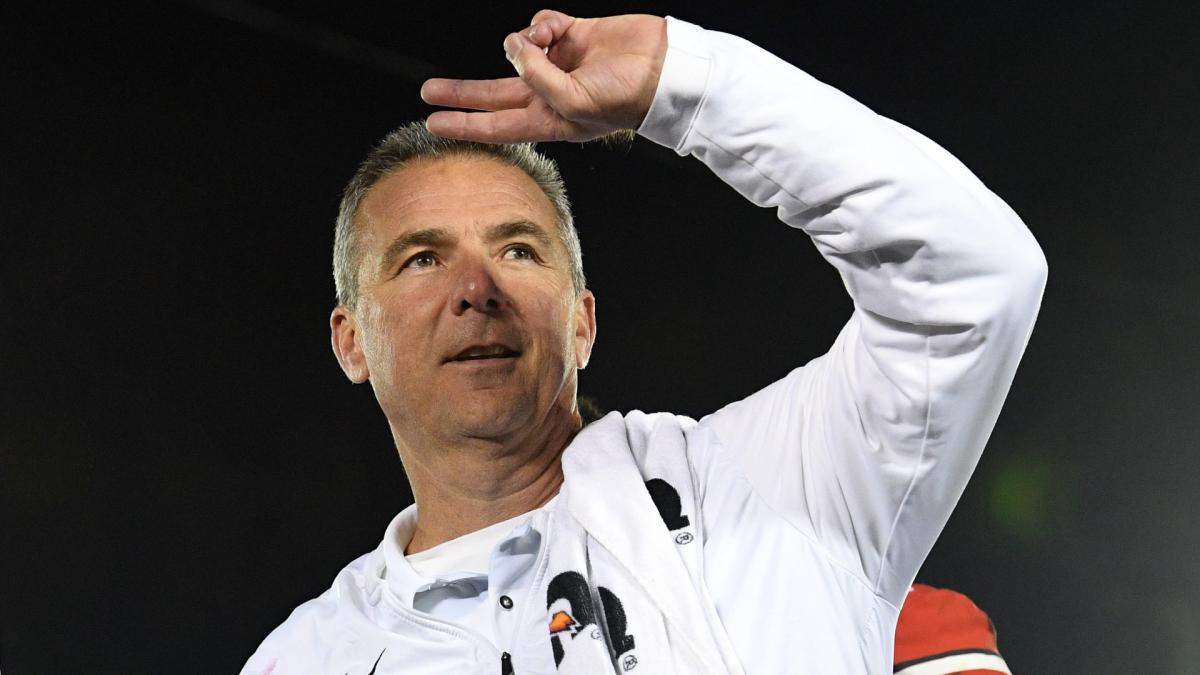 Urban Meyer's coaching career looked to be over when he bid farewell to Ohio State following victory on arguably college football's grandest stage, the Rose Bowl, on New Year's Day in 2019.
Meyer leading the Jaguars for NFL splash
It appeared to be the perfect send-off for one of the most successful and influential coaches in the college game.
Yet despite health concerns that forced his apparent retirement, Meyer clearly still had a thirst for a new challenge during his brief stint as a TV analyst.
That has been quenched with a step up to the professional ranks nobody had seen coming, Meyer on Wednesday appointed the head coach of the Jacksonville Jaguars.
It is a splash move from the Jaguars that comes with a clear risk, with Meyer never having coached in the NFL during his storied career.
His first job at the highest level will likely see him get the chance to coach Trevor Lawrence, the Clemson quarterback considered a lock for the number one overall pick, who is widely regarded as the best prospect at the sport's most important position since Andrew Luck.
But will Meyer be able to get the best out of Lawrence and overcome his lack of NFL experience to succeed in turning the Jaguars around? There's a lot of evidence to suggest his achievements in college should translate to the pros.
A natural winner
Though all Meyer's experience has come in college, the first obvious sign for Jaguars fans is his track record of success.
In 17 seasons in the college ranks, Meyer never had a losing season.
His career record of 187-32 puts him third all-time in winning percentage (.854), with only Knute Rockne (.881) and Frank Leahy (.864) ahead of him.
Meyer's two-season stint at Utah ended with the Utes ranked as a top-five team, while he won two National Championships at Florida.
A third national title came during his time with Ohio State, the Buckeyes consistently excelling under Meyer on the back of some excellent recruiting.
Constructing success
The Jaguars have a nice collection of talent at receiver and some intriguing young pieces on defense but, after a 1-15 season, the Jacksonville job is one that will largely require building from the ground up.
Thankfully in Meyer, they have hired a renowned program builder, whose talent for having his colleges near the top of the high school recruiting rankings was crucial to his consistency at that level.
Indeed, only once in his tenure at Ohio State did the Buckeyes fail to have a recruiting class in the top five in the country.
The challenge of luring free agents and drafting players is a very different one and the Jaguars still need to hire a general manager who will likely oversee most of those duties.
But Meyer will unquestionably have some influence on those proceedings and, having regularly lured the best high school athletes to Columbus, there is reason to believe those skills will translate and he will prosper at evaluating draft prospects and convincing free agents to join the Jags.
Tailor-made for Lawrence?
Before last season's College Football Playoff, Meyer labelled Lawrence the best college quarterback ever.
The expectation is he will now get to work with Lawrence, but will he get the best out of the Clemson phenom?
Judging Meyer by what he did in the college ranks, the indication is he will.
Meyer had a top-five offense at least once in each of his stops at Bowling Green State, Utah, Florida and Ohio State.
At Utah, his option-based attack had the Utes ranked third in total offense in 2004, and helped Alex Smith blossom into a prospect picked first overall in the 2005 draft.
His two National Championships at Florida saw him turn Chris Leak, who never played an NFL snap, into MVP of the 2007 title game before he then built the offense around the athletic abilities of Tim Tebow, whose deficiencies as a signal-caller were exposed at the highest level.
Meyer's lone National Championship triumph at Ohio State came with Cardale Jones replacing an injured J.T. Barrett at quarterback for the final three games. Both Barrett and Jones failed to make the grade in the NFL.
The Buckeyes were eighth in total offense in 2018, Meyer's final year, with Dwayne Haskins at quarterback. Haskins was picked in the first round but was cut by the Washington Football Team this season.
In other words, Meyer has consistently gotten excellent production out of quarterbacks nowhere close to Lawrence's level.
It will be a very different challenge in the NFL, where the speed of the game and the standard of defense is significantly higher and there is much greater parity than in the college ranks.
Yet Meyer's acumen as a talent developer is illustrated by the fact Ohio State had multiple players taken as first-round picks in all but one draft from 2014 to 2019. They had three in 2020 after successor Ryan Day's first season as coach.
Meyer has proven himself an outstanding coach who can attract players to his teams, get the best out of his players and tailor systems around the strengths of his quarterbacks.
There are few areas that are not considered strengths for Lawrence. There may be growing pains for both Meyer and Lawrence, however, the combination of their respective talents should win out as they adapt to the increased level of competition. Meyer is a risk, but he has what it takes to turn the Jags into a force in the AFC.