Miguel Layún talked about the egos among players in the Mexican national team
The 32-year-old has 72 appearances with the Mexican national team since 2013 and during an interview he talked about the egos in the changing room.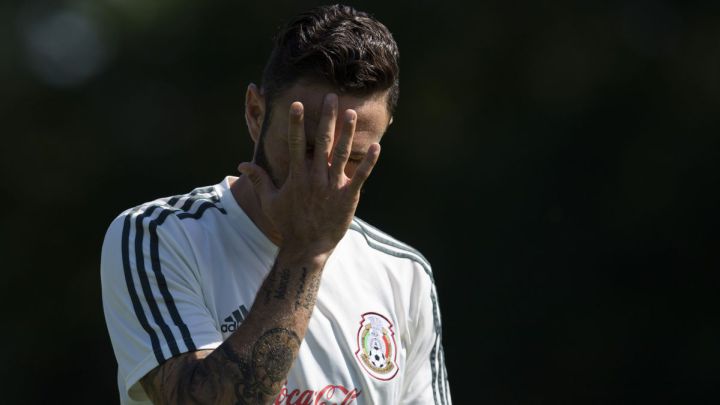 Miguel Layún first got called up to the Mexican national team in 2013 and has since earned 72 caps and scored six goals. The Monterrey defender played in the 2014 and 2018 World Cups, the 2017 Confederation Cup and two-time CONCACAF Gold Cups participations, winning the 2015 edition.
Egos in the changing room
Layún was interviewed by Fox Sports where he talked about what it is like to be part of the Mexican national team and the egos among the players inside the locker room. According to the Mexican defender, some leaders inside the changing room do not allow the process to progress, especially in the World Cups.
"I'll tell you and, excuse the words, but fucking egos. I tell you frankly and I'm not shy to say it and I've said it countless times. It doesn't mean the ego is always bad when you don't act based on the ego taking you," he said in the interview with Fox Sports.
"Unfortunately, I think that ego is inside because there are so many characters in the level selection. The only thing it creates is that often another opinion is not accepted. From this point on I have no way of taking anything personal, but I believe we lack this humility to have this openness and listen to what each individual, regardless of whether they have more or less hierarchy, can contribute to what we̵'re all looking for is group growth," he added.
About not giving Chicharito the merit he deserves
The striker had a bad season with Los Angeles Galaxy in 2020 during his first season in Major League Soccer. Due to his bad moment, the head coach of the Mexican national team, Gerardo Martino, did not call him up for the exhibition matches last year. But Javier Hernández has stated that he is aware that his level dropped and hopes to return to El Tri.
"He's a person I love very much, he's a friend who I've shared a lot of things with. I think he'd like to keep participating in the national team. He is a person who has done important things and, like any person, will work on his personal things both emotionally and mentally. I can see that he is working very hard to bring the best to his team and that enables him to reopen the doors with Mexico," said Layún.
"I think he was not recognized as the top scorer in the history of the Mexican national team. That doesn't mean that internal competition doesn't have to be commonplace. I am in favor of the fact that the national team is for those who are in a better moment because you can't save, get one world and to say, three years ago I was so and so, we have to work to be the best version during the day, and each of those who are there is because they are really at an important moment on a sporting level are located, "he said.