Jesús Corona is the fourth foreigner with most appearances for Porto
The Mexican winger continues to make history with Porto and now he has become the fourth foreign player with most appearances for the Portuguese side.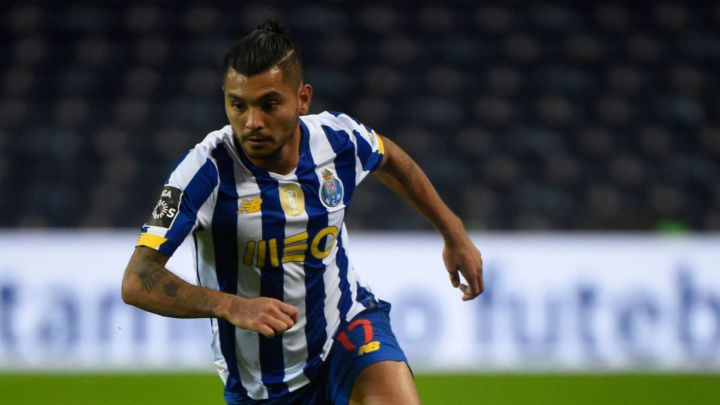 Jesús 'Tecatito' Corona is one of Porto's most important players and head coach Sergio Conceiçao uses him as a winger or right-back when needed. Last year he was named the league's Most Valuable Player and Porto's most important footballer.
17

This campaign, 'Tecatito' has scored 2 goals and given 9 assists in 24 appearances in all competitions. On Friday, Porto and Benfica tied 1-1 in matchday 14 and after that game, 'Tecatito' Corona became the fourth foreigner with the most appearances for the Dragons in the Primeira Liga.
Jesús Corona was in Porto's starting XI against Benfica and he gave the assist to Moussa Marega in the 25th minute to level the match. The 'Red Eagles' had scored first in the 17th minute thanks to a goal from Alex Grimaldo.
At Porto since 2015
Jesús Corona has a total of 246 appearances with Porto since he arrived in 2015 and on Friday he surpassed his compatriot, Hector Herrera, who was with the Dragons from 2013 to 2019. The foreign player with more appearances with Porto is Aloisio Pires with 474.