Sergio Ramos walking a fine line with new contract hopes
The Real Madrid captain is in the final six months of his contract and has yet to renew. An injury could scupper his chances of securing a deal, similar to Victor Valdés.
Just like all players who run down their contract, leaving it until the last moment without renewing terms, Sergio Ramos is treading a very fine line. The player and his entourage are well aware of that. One moment of bad luck, an inopportune, long-term injury could ruin his chances of securing what will probably be his last big contract, whether it be at Real Madrid or another club. A lot of money is in play - 24 million euros before tax, is what the captain earns per season. As he showed in last week's Spanish Super Cup semi-final against Athletic Club, Ramos' pride could end up being his downfall. He played the game despite suffering twinges in his knee; it is only normal for a player at this late stage of his career to make decisions in order to protect their own health. There have been many occasions when he has carried on played while injured just to help the team…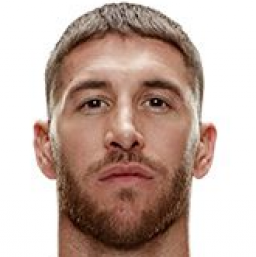 Ramos will remember how the career of his old Spain team mate Víctor Valdés took a turn just when he was about to sign a lucrative new deal. The keeper was in the final year of his contract at Barcelona and hadn't renewed because he had already decided to move on. Then, on 26 March 2014 in a league meeting with Celta, he snapped the anterior cruciate ligament in his right knee and his plans to join Monaco on a free transfer shattered. At that moment, Valdés was also being considered to be Spain's first-choice keeper, ahead of Iker Casillas, at the World Cup finals in Brazil. After his ACL injury and a long and tough period of rehabilitation - on top of losing the chance to sign the last big contract of his playing career, he had brief stints at a number of different clubs (Manchester United, Standard Liège, Middlesbrough…) before retiring.
Valdés' case is significant because it shows just how cruel football can be. He had signed a pre-contract with Monaco for four years (FIFA allows players to do this after 1 January in the final year of their contract). But after when he fell injured, Monaco got cold feet and withdrew from the deal to the player's despair and that of his agent, Gines Carvajal.
Piqué renewed and injured
At Barcelona, there is another example but the polar opposite - that of Gerard Piqué. The Barça skipper fell injured shortly after signing a contract extension that was pushed through quickly by Bartomeu. He would have been out of contract in 2022 (when he will be 35) and signed a two-year extension, taking him to 2024. That gives some peace of mind at least, for a player who, like Ramos, has given everything for his club. Piqué was not in the final year of his contract when he fell injured, but his knee problem will keep him sidelined for several months. If he had suffered such an injury in the final months of his contract it would be a serious problem...
Ramos' physical strength, general overall fitness and his habit of looking after himself have helped him to avoid any long-term injuries during his time at Madrid and before that at Sevilla. Since his arrival in 2003 he has averaged 50 games per season (not counting ones played with Spain). Just once, in 2015-16, did he end up playing only 33 - that was due to a relapse of a shoulder injury. This season, he is the eighth most-used member of the squad in terms of minutes played, after Varane, Benzema, Mendy, Kroos, Casemiro, Modric and Lucas Vázquez. Time will tell how the thought of being out of contract in June will affect Madrid's captain between now and the summer.