NFL: Brady praises Buccaneers' defense after win over Saints
The Tampa Bay Buccaneers' defense was hailed by quarterback Tom Brady as his side set up an NFC Championship Game against the Green Bay Packers.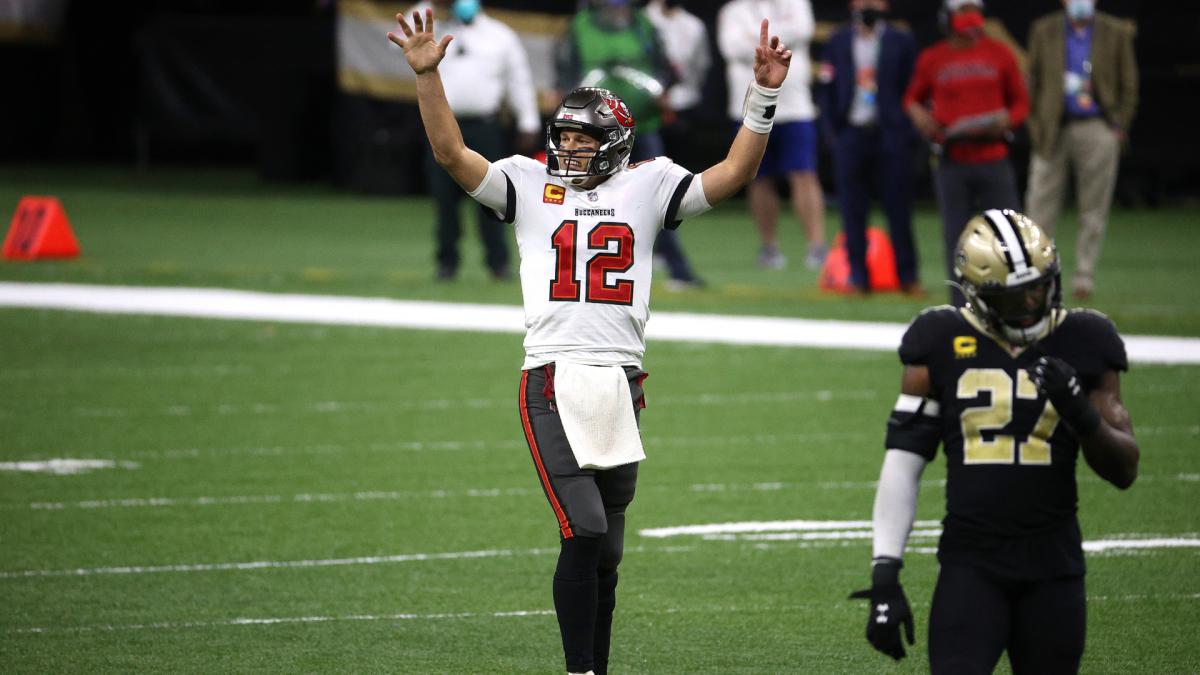 Tom Brady praised the Tampa Bay Buccaneers' "incredible" defense after a playoff win over the New Orleans Saints on Sunday.
The Buccaneers caused four turnovers, leading to 21 points, to claim a 30-20 win in the NFC Divisional Round.
Brady rushed for a late touchdown and completed 18 of 33 passes for 199 yards and two TDs as the star quarterback improved to 14-2 in the Divisional Round.
"Defense was incredible all game. The turnovers were huge"
The 43-year-old hailed the Buccaneers' defense, which intercepted Saints quarterback Drew Brees three times.
"Defense was incredible all game. The turnovers were huge," he told a news conference. "Last time we played them we lost the turnover minus-three, today was plus-four. You're not going to lose many games when you're plus-four. Just a great effort. They came up huge.
"Offensively, we made some plays when we needed to, running game was great, line protected great up front, just a great week of prep and really proud of our team and everything we put in to get to this point."
Bucs go up against Packers in NFC Championship Game
The Buccaneers will face Aaron Rodgers and the Green Bay Packers in their first NFC Championship Game since 2003.
Brady – a six-time Super Bowl champion – is looking forward to the matchup against the Packers, the top seed in the NFC.
"There's only four teams left, we're one of them, it's tough to get to this point," he said. "We need a great week of practice. We've got one of the best teams in the league obviously in Green Bay, the top seed, and Aaron's playing incredible.
"They've got a great defense so it's going to be a great matchup."
Brady prepares for conference championship number 14
Brady will start his 14th conference championship when the Buccaneers travel to Lambeau Field.
He has more conference championship wins (nine) than any other quarterback has starts, per NFL Research.
According to Stats Perform, the Buccaneers became the first team in NFL history to lose to a team by double-digit points twice during the regular season but then beat that team by double digits in the playoffs.