Inter Milan to change their name and club crest in March
The Italian giants will undergo a rebranding, and will no longer be official known as 'Football Club Internazionale Milano' but simply 'Inter Milano'.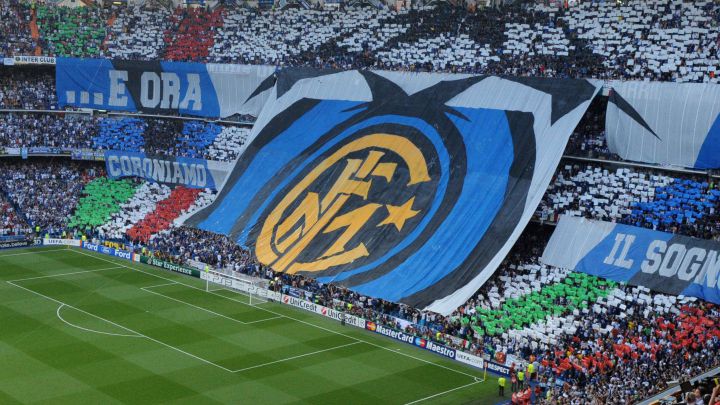 Inter will soon no longer be officially known as Internazionale as part of a rebranding which they hope will make the club reach a wider, more international audience. According to La Gazzetta dello Sport, the Nerazzurri are currently in the process of changing their name and club crest which they hope to announce in March. Italian media report that the club has been working on their rebranding operation for some time and will change their official name from 'Football Club Internazionale Milano' to simply 'Inter Milano'. The club crest will also be simplified and feature the initials 'IM'.
The move comes at a delicate time for the club, which could potentially be sold as it has struggled in the wake of the economic crisis caused by the Covid-19 pandemic. That crisis has affected the players at the club and even Real Madrid, who are waiting to receive payments for the sale of Achraf Hakimi. Suning, the leading shareholders, are listening to offers, but in the meantime, Inter will undergo a makeover. The club is valued at 1,000 million euros, so finding new investors in the current climate isn't going to be easy but whoever buys the club will be investing in a new, modern Inter - at least that is the intention and the reason for changing the name and club badge.
Goodbye Pirelli, hello New San Siro
A change of image won't be the only switch at Inter - Evergrande are top of a lisrt of lista de candidates to replace Pirelli as the club's main sponsors, La Gazzetta dello Sport reports. Among other objectives is to find a new stadium - a multi-million euro project which club officials hope will be completed by 2024.