How many Super Bowl LV 2021 tickets are on sale?
There are still tickets availale for the Super Bowl 55, which will have a limited capacity that is expected to be in the range of 13,000-16,000 at the Raymond James Stadium in Tampa.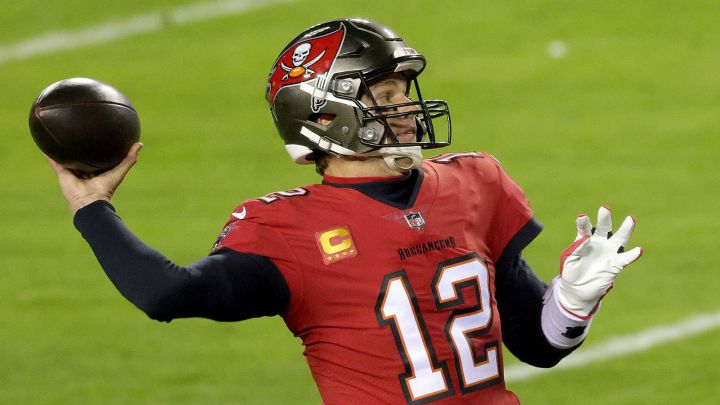 Due to the coronavirus pandemic, this year's 55th Superbowl will be a much different occasion than the previous 54 editions of the marquee NFL fixture.
While the majority of seats will remain empty at Tampa's Raymond James Stadium, which is hosting the Super Bowl for the first time, the organizers will allow a select number of fans into the stadium while maintaining protocol regarding social distancing and face masks.
The NFL has yet to confirm how many fans will be allowed to attend, but it is expected that the permitted capacity will be between 20-25% of the stadium's full capacity, so between 13,000-16,000 spectators. NFL commissioner Roger Goodell has already stated Super Bowl 55 will have "as many fans" as can be done safely.
"I think the way we're approaching that is we're going to be taking that not on a day-by-day basis, but obviously the safety of our fans and the community are going to be No. 1," Goodell said during a conference call with Tampa Bay media a few weeks ago. "We will be working with public officials and the health officials to define that as we get closer to the game."
"We're going to try to bring as many fans as we can safely do into Raymond James Stadium, but we'll be working with the local officials on that. ... I'm not sure there's a specific number that we are confident saying this is what it will be. But obviously our focus will be keeping them safe, whoever is there."
How many tickets are available for Super Bowl?
As the NFL waits to announce the final capacity for the game, tickets have been on sale for a while. But given the very limited capacity, they have all been snapped up with resale prices not coming cheap.
- Ticketmaster's NFL Ticket Exchange currently has a selection of tickets available starting at $7,000 and going as high as $22,500.
- Stubhub, which was giving out loans to allow people to buy tickets for last year's Super Bowl, also has a selection of tickets going from $7,500.
- So too does Vivid Seats, with prices ranging from $7,063 and $20,700.
- Seat Geek has tickets starting at a slightly more reasonable $6,500
NFL Packages the cheapest option
With prices so high on resale sites, the official NFL ticket packages currently seem to be the cheapest way to secure your seats at Super Bowl 55.
The official NFL ticket selling platform, NFL on Location, has packages starting at $5,950. However there are only a few 100 tickets still available on this site, where the most expensive package is valued at $21,500.