No club can afford Mbappé's salary - PSG sporting director
PSG sporting director Leonardo has claimed that no club has the financial means to pay the salary of Kylian Mbappé, Real Madrid's main target this summer.
PSG sporting director Leonardo Araujo has stated there is no club currently in a position to pay the salary of star players Neymar and Kylian Mbappé, who has long been linked with Real Madrid.
Madrid president Florentino Pérez wants to bring Mbappé to the Bernabéu, with the LaLiga club understood to be planning to secure his signature next summer. The French striker has so far failed to agree on a new deal at Parc des Princes, where his current contract expires in 2022, leading many to presume it is part of his plan to engineer a move to the Spanish capital.
However, the PSG sporting director reckons no club has the financial resources to take on the 22-year-old's salary, particularly amid the current crisis caused by the coronavirus pandemic.
"Choosing between Neymar or Mbappé for next season? It is true that the situation is very complicated, but if PSG does not have the means right now to be able to keep its two stars, then which club has the financial means to pay the salary of either player? I don't think there is any club," Leonardo told France Football.
Regardless of Leonardo's opinion on the financial position of other clubs, the fact that he has admitted that PSG may have difficulties holding onto both stars may indicate that Mbappé could be on his way to Madrid, who could have to pay in the region of €222 million for the French international.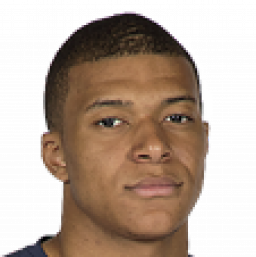 Real Madrid's 'Operation Mbappé'
As part of 'Operation Mbappé', Madrid plan to offload several players – such as Isco, Ceballos, Bale, Jovic, Marcelo and Brahim – to bring in around €100-150 million to finance the operation, with the rest of the transfer fee being covered by a loan.
The plans of new coach Mauricio Pochettino could also be an important factor in deciding Mbappé's future. One of the first requests of the Argentine coach was the signing of Lionel Messi, according to French media. Pochettino reportedly intends to join Messi up with Manchester City's Sergio Agüero, as reported by Canal Plus France.
These signings would force PSG to cut its salary bill to avoid breaching Financial Fair Play rules, which could facilitate the departure of Mbappé, one of the highest paid players in the squad.
Leonardo on Messi
Regarding Messi, while assuring that a player of his calibre is always on the list of future prospects for PSG, Leonardo said the club would not sign the Barcelona captain just to satisfy the wishes of Neymar.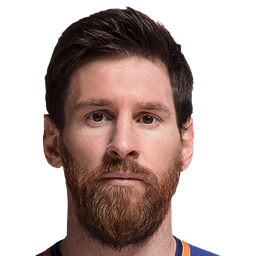 "If we start thinking about building our next team based on the desire of the players, we run the risk of beginning to look like a team that is not very competitive and a club of friends. What we want is to strengthen our team to make it as competitive as possible," he said.
The chances of seeing the Argentine star in Paris are minimal, but PSG will be holding on to Neymar. And the Brazilian assured last month that next season he would be playing alongside his friend and former Barcelona team mate, sparking intensified speculation about Messi's possible move to Paris. However, the Ligue 1 club would have to balance their accounts to undertake an operation of such magnitude.