Joe Biden speech on inauguration day: "America is so much better than this"
Joe Biden gave a speech of unity and healing as he was sworn in as the 46th president of the United States of America, calling for a fresh start for the country.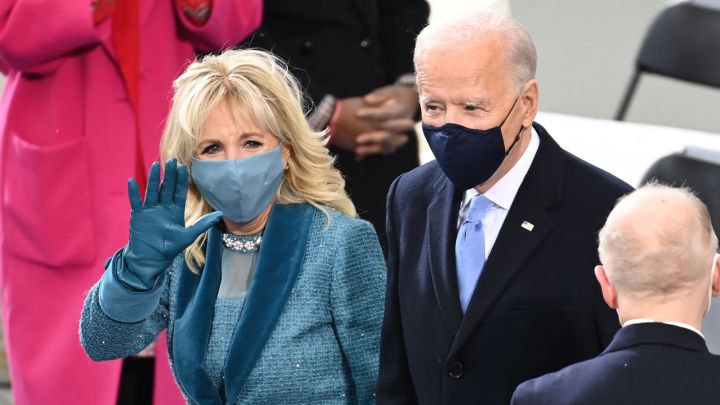 Joe Biden gave an uplifting, unifying speech as he was sworn in as the 46th President of the United States, calling for a new start and for unity and, in a clear reference to the election that saw him chosen as the new president, that the process of American democracy has been respected: "This is democracy's day, a day of history and hope, of renewal and resolve. America has been tested anew, and America has risen to the challenge. The will of the people has been heard and the will of the people has been heeded."
Perils facing the nation
In his inaugural address to the nation, Biden spoke directly to the problems facing the US at the moment, saying there is "much to repair, much to restore, much to heal, much to build, and much to gain."
The coronavirus, which has now killed more than 400,000 Americans is without doubt the most pressing concern facing the new Biden administration. Biden called it a "once-in-a-century virus, that silently stalks the country. It's taken as many lives in one year as America lost in all of World War II."
For Biden, the country is weathering a a terrible moment, but he is clear that there are possibilities to mark things better: "We'll press forward with speed and urgency," he said. "We have much to do in this winter of peril and significant opportunities."
The solution to the challenges: unity
Biden in his speech made it clear that to "overcome these challenges, to restore the soul and secure the future of America, requires so much more than words. It requires the most elusive of all things in a democracy: unity."
The new president, as he has said before, will seek this unity by being a "president for all Americans", including those who did not support him: "I will fight as hard for those who did not support me as for those who did."
The theme of unity ran through the speech, and Biden explained how hard he was going to work for it: "Today, on this January day, my whole soul is in this: Bringing America together, uniting our people, uniting our nation."
"Without unity, there is no peace, only bitterness and fury. No progress, only exhausting outrage. No nation, only a state of chaos. This is our historic moment of crisis and challenge, and unity is the path forward," he said. "Hear one another. See one another. Show respect to one another." In maybe his best turn of phrase in the speech, Biden called for an end to "this uncivil war"
"My fellow Americans, we have to be different than this. America has to be better than this. And I believe America is so much better than this," Biden said.
Biden: Straight off to work
After the inauguration ceremony, Joe Biden used the @Potus Twitter account, to announce he was going straight to work. There may be little he can actually get done today, but it's a clear statement of intent about how important he is taking his duties and of the need to get stuck into the challenges facing the country, particularly the covid-19 pandemic.

There is no time to waste when it comes to tackling the crises we face. That's why today, I am heading to the Oval Office to get right to work delivering bold action and immediate relief for American families.

— President Biden (@POTUS) January 20, 2021