The reasons why Ødegaard wants to leave Real Madrid
Madrid changed the plan for the midfielder to spend two seasons at Real Sociedad to give him a more prominent role which so far, hasn't materialised under Zidane.
Martin Ødegaard wants to go out on loan again. It's not a decision he has taken in haste, but one he has spent several weeks thinking through carefully. He is only 22, and he is also level-headed enough not to make rash choices purely on impulse. He is clear that what he is going though this season at Real Madrid is very different from what was promised last summer.
In terms of how much playing time each member of the Madrid squad have enjoyed, he is 19th in the ranking with a total of 367 minutes. While some of that has been down to the physical problems he has suffered, it seems that there was some kind of breakdown between him and Zidane after the second Champions League defeat to Shakhtar Donetsk on 1 December. He fell injured once again after that defeat, but once recovered, he was available for six games…in which he played just five minutes. Some of those games would have been perfect for a player with his characteristics (Osasuna, Elche…) but he didn't even warm up.
Change of plans
Not getting enough playing time is obviously the final straw although more than anything, Ødegaard fels as though he has been deceived. He understands perfectly well how difficult it is to win and hold down a regular place at Real Madrid, he knows all about the demands and accepts them. For precisely those reasons, he accepted a two-year loan move to Real Sociedad. He enjoyed a brilliant first season in San Sebastián and the idea was for him to continue developing in his second year. But it was Zidane who requested his return last summer to strengthen the midfield. The Norwegian accepted because he was promised an important role within the squad. His dream of triumphing with Madrid was at last coming true.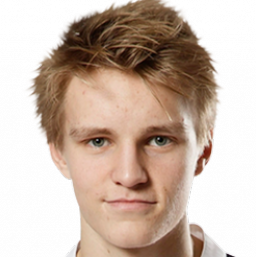 Objectives in the medium-term