Christian Pulisic admits he was inspired by Messi, Xavi and Iniesta
In an interview with GQ, the 22-year-old admitted to being inspired by Messi, Xavi and Iniesta, who won it all at Barcelona during the last decade.
Christian Pulisic is one of the hottest young talents in Europe, but injuries have prevented him from reaching his top form. In 2016 he debuted with Borussia Dortmund at age 17 and one year later he helped the team win the DFB-Pokal. Pulisic made 90 appearances and scored 13 goals during his time with the German side.
In January 2019, Dortmund and Chelsea reached a deal worth $73 million for the the United States international, making him the most expensive American player of all time. He stayed at Dortmund for the remainder of the season and joined Chelsea during the summer ahead of the 2019-2020 campaign.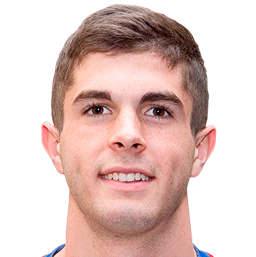 "Short and Scrawny"
Pulisic was interviewed by GQ magazine, where he talked about his career, the high-and-lows and how his physique was a problem at a very young age. During the interview he admitted that he was inspired by Barcelona's golden boys Xavi, Messi and Iniesta, who won it all and had a similar physique to him.
"I was always very short and scrawny, but growing up watching that Barcelona team that stood out for so many years, they really didn't have many great players like Messi, Xavi and Iniesta. And you're like, 'Wow, you don't have to be big, you don't have to have a certain body type to play soccer,'" he said.
The Pennsylvania native has played as a right and left winger with Chelsea, demonstrating that he can use both legs to control and shoot the ball. This was something he always tried to practice growing up, according to his mother.
"He said, 'Okay, I'm going to do 50 with my right leg, now I'm going to do 50 with my left leg. He would be very angry if he couldn't get it. He was just working on it: left foot, left foot, left foot, hitting the top corner," she added.