Cornellà 0-2 Barcelona, Copa del Rey: result, summary and goals
Cornellà 0-2 Barcelona: Copa del Rey as it happened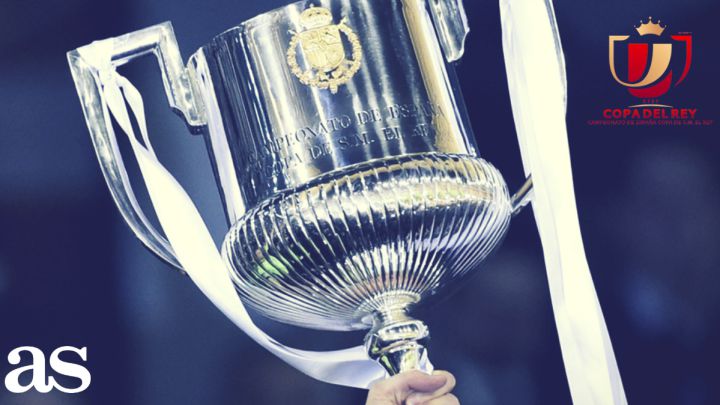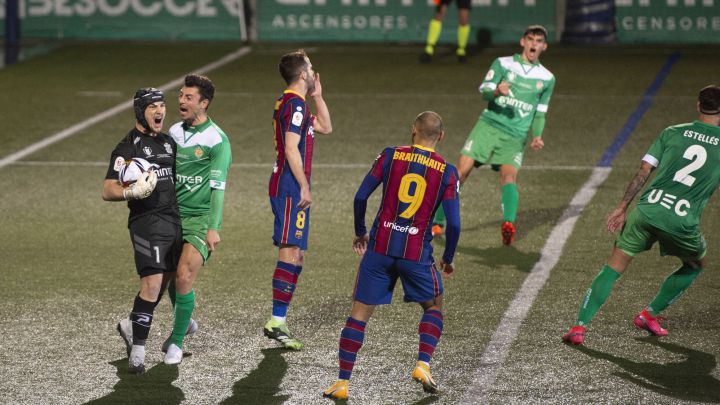 Koeman speaks:
Barcelona boss Ronald Koeman has been reacting to tonight's game in his post-match press conference - and isn't happy at all that his side were taken to extra time after missing twice from the penalty spot.
Missed penalties:
"Missing two penalties just isn't good enough […]. We have to work on it more on the training ground, talk about it and above all improve on it."
Barça fail to take their chances:
"We've got nothing to gain and everything to lose. The other team played excellently and their goalkeeper was the best player on the pitch. It seems like we're having trouble scoring again. I understand how they managed to beat Atlético Madrid and we're through to the next round, but we have to look at the chances we've missed."
Lenglet speaks:
Copa del Rey:
"Our aims are always set high. Playing the Copa del Rey means trying to win it. We've seen that two top clubs have lost against lower-league sides."
Missed penalties:
"We're on a bad run on penalties. We missed two in the shoot-out [against Real Sociedad in the Spanish Super Cup] and two today. That's something we have to work on."
Peeep peeep peeeep!
And that's the final action of the night. Barcelona have certainly been given a game by Cornellà tonight, but in the end they're deserved 2-0 winners and will go into tomorrow's draw for the Copa del Rey last 16.
The man of the match has to be Cornellà goalkeeper Ramón Juan, though: he kept out not one, but two penalties, becoming the first player to save multiple Barça spot-kicks in a single game.
2-0! Barcelona add a second right on the whistle!
Dembélé conjures up a lovely ball to set Pedri clear of the Cornellà defence and into the box, where he unselfishly plays it across goal for Braithwaite to tap in! The Dane has wasted a few chances tonight, but he wasn't going to miss that one.
Estellés earns a second yellow card and is off! The defender is late with his challenge on Araújo - and he knows it - and César Soto Grado brandishes yellow and red. Araújo is in some pain after the challenge, but he looks like he'll be OK.
Moments earlier, De la Fuente had produced a fine run into the box to win a corner that the hosts cleared.
Guzmán thumps a ball into the Barcelona box from deep, but Araújo holds off the challenge of Chiki and shepherds it behind.
This is the third Barça game in a row that has gone to extra time, it's worth noting.
Medina strikes at goal from range, but Neto saves pretty comfortably.
Moments later, Chiki flops to the turf on the edge of the Barça box, only for the referee to wave away Cornellà's claims for a free-kick and promptly award one to the visitors when Busquets is fouled.
Cornellà win a free-kick in ideal swing-it-into-the-mixer territory on the left flank, but Medina's delivery is too short and Barça clear.
Dembélé then picks the ball up and tries to surge his way through the Cornellà defence all on his own, but knocks the ball too far ahead of himself and Juan is out quickly to gather the ball.
Peeep! César Soto Grado gets the second half of extra tine up and running. Barça look pretty set fair for the win now... but could there be final twist in the tale? Cornellà have 15 minutes to make one happen.
That's half time in extra time. As the two teams make their way over to their respective huddles, there's a nice moment as Dembélé gives Cornellà keeper Juan a well-played-sir pat on the back. Well deserved indeed.
Pedri zips the ball to Dembélé, who drops a shoulder before scooping the ball into the box, but neither Braithwaite nor De la Fuente read his intentions and Juan is out to claim.
De la Fuente goes so close to scoring with his first (well, second) touch! Dembélé knocks the ball across the face of the box to the teenager, who gets the ball out of his feet and curls a low effort towards the far post, but Juan produces a fine save to parry! Barça are knocking on the door of 2-0.
Griezmann is substituted for the 19-year-old American Konrad de la Fuente.
Griezmann exchanges passes with Busquets and barrels his way into the area, but just as it looks like he's poised to double Barcelona's lead, Moreno hurls himself in front of the ball to block.
That'll be Griezmann's final involvement.
Cornellà make another change, Álex Plà replacing Eloy.
Medina goes into the book for a late challenge on Mingueza.
Cornellà keeper makes spot-kick history
According to Spanish football stats guru Mister Chip, Cornellà's Ramón Juan is the first goalkeeper ever to save two Barcelona penalties in the same game.
Barça are ahead now! Dembélé makes up for his penalty miss by thrashing it home from the edge of the box!
Having already drawn one fine intervention from Juan, Dembélé controls, turns and shoots from 20 yards, and the goalkeeper can't keep this one out.
Peeep! We're back up and running.
Peeep peeep peeep! Into extra time we go. Although Cornellà enjoyed some decent spells of their own in the second half, Barça stepped it up quite significantly after the break and, by the end, really had created more than enough chances to have this game won in normal time. But they didn't take them - Dembélé missing their second penalty of the night - and goalless it remains.
Cornellà launch a now rare break, Eloy trying to feed Sanmartí's run into the box but managing only to find Neto.
Back come Barcelona, who win a corner kick - and very nearly snatch a last-gasp winner! Lenglet rises high and sends a bouncing header towards Juan's left-hand post, but it drifts just wide with Araújo throwing himself at it in an attempt to divert it home!
Three minutes of time added on.
Pjanic controls on the edge of the area and thumps one towards the top corner, but Juan tips it over. From the resulting corner, Dembélé heads just over at the near post. Barça are camped in the Cornellà half now. A minute of the regulation 90 to go.
Cornellà make another change, replacing Presa with Aschalew Sanmartí
What is going on here!? Braithwaite has another gilt-edged opportunity to score, but fluffs it! Pjanic's corner is flicked on by Griezmann towards the back post, where the Dane is in acres of space, but he snatches at his shot and slices across goal and wide.
Unbelievable! Dembélé's penalty is saved! Barça have spurned not one, but two spot-kicks! The Frenchman thumps his effort low and straight down the middle, but Ramón Juan doesn't move and parries with his right leg!
Another spot-kick for Barcelona! Lenglet tumbles to the turf after Pol Moreno tries to hook the ball out of the box but succeeds only in booting him in the face, and it's a definite penalty.
Pjanic pumps a long ball over the top for Braithwaite to give chase, but that's Ramón Juan's ball all day long. That said, the goalkeeper threatens to make a hash of claiming the bouncing ball for a moment, before clutching on to it.
Barcelona make a double substitution, Ilaix and Trincao making way for Sergio Busquets and Pedri.
That's an encouraging first involvement for Gonzalo, as Cornellà work it out wide to the substitute, who cuts inside and zips a low strike towards goal - but Neto is down to gather fairly comfortably.
Ilaix tries his luck from range, but slaps a shot well over.
20 minutes of the regulation 90 left in Cornellà de Llobregat.
Cornellà make their first substitutions of the night, Chiki and Gonzalo Carmona coming on for Marcet and Ontiveros.
Barça knock it about for absolutely donkey's without creating anything, before Cornellà win it back and set off at pace towards the visiting box. Eloy crosses low to Ontiveros at the top of the box, where he turns and shoots - but again Araújo is in possession to block.
Moments later, Eloy thuds a dropping ball into the ground and wide. They've had no shortage of shots tonight.
Again Cornellà come at Barça, feeding Ontiveros in space in the left-hand channel, just outside of the box. He looks to knock it past Araújo and advance into the area to shoot, but the defender does well to shepherd him off the ball.
Having been a little under the cosh for the first 15 minutes of the second half, Cornellà are starting to settle once more.
Cornellà aren't lying down, though, and respond by carving out two opportunities of their own. First, Medina draws a smart stop from Neto after lashing a shot at goal from 30 yards or so out, before Eloy brings the ball down at the back of the box and pings the bouncing ball just wide!
Presa goes into the book after bringing Ilaix down as the midfielder controls and spins away from his challenge. And from the resulting free-kick, Barça create another fine chance to score! Pjanic spots Griezmann's run and chips it into the box and to the Frenchman over a static Cornellà defence, but the forward volleys over!
Barça are pinning Cornellà back now. Dembélé pulls it down and tries to clip the ball into the middle, but his cross is a looping one and is dealt with.
Moments later, Griezmann looks to whip it in from the right but slices it - and almost sends the ball over Ramón's head and into the net. Thankfully for the hosts, it drifts just over the crossbar.
Araújo is in need of some medical attention after hurting his elbow in an aerial challenge. He looks like he'll be OK, though, and is soon back on after a swift dose of the magic sponge.
And straight away Braithwaite should score! Trincao slips Junior into space on the left-hand side of the box, where he turns it on to Griezmann. The Frenchman is falling over, but manages to touch it to Braithwaite, who just needs to steer the ball into the corner from eight yards or so out... but nudges right at Juan, who is down quickly to save!
Peeeep! We're back up and running.
The teams are coming back out and Barcelona have made a half-time change, Ousmane Dembélé replacing Riqui Puig.
Peeep peeep peeeep!
Barça plop it about for a good couple of minutes in front of the Cornellà defence, but it's plodding stuff and the hosts hold out fairly comfortably until César Soto Grado blows his whistle to bring the first half to a close.
Plenty of food for thought for Barcelona. They've had most of the ball, but Cornellà have created just as many - if not more - scoring chances. That said, the Blaugrana have had the best of the lot. Will they come to rue Pjanic's penalty miss? We'll find out.
And right away Cornellà create a decent shooting chance. Medina lays it back to Dorca to strike, but his shot is sliced high and wide.
Moments later, Medina is again involved, clipping a near-post corner right to Eloy to shoot - but the skipper can't get a good connection.
...but Pjanic's penalty is saved! Juan gets down low to beat out the Bosnian's kick, and it remains goalless! Well, well, well. Cornellà have been causing Barça a few problems and the visitors have spurned a golden opportunity to potentially quell the minnows' growing confidence.
Penalty to Barcelona! Estellés is adjudged to have brought down Araújo as the Barcelona defender rises to meet Mingueza's cross, and Pjanic has a chance to put the Blaugrana ahead from the spot!
Eloy heads over when well-placed! Cornellà are starting to create a quantity of chances that will be a cause of some concern to Barça boss Ronald Koeman, and this one is the best so far. A left-wing free-kick delivery is whipped in deliciously towards the penalty spot, where the Cornellá captain has a free header, but sends it over the bar!
Braithwaite lays it off for Ilaix to strike from the edge of the box, but the youngster's shot is deflected over. From the corner, Pjanic again sets Trincao up for the volley - and this time he draws a fine stop from Ramón Juan! He directs his shot low this time, but the Cornellà keeper pushes it away and the hosts hack it clear.
Guzmán is causing Barcelona some difficulties with his incursions down the right wing and sends another enticing cross into the middle, where Ontiveros can't quite get to the ball ahead of Araújo and manages only to turn the ball wide. Still, encouraging signs for Cornellà.
Trincao thumps a volley at goal from Pjanic's corner-kick delivery - it would have been a Scholes-at-Bradford-esque stunner had it gone in, but the Portuguese sent his effort high, wide and handsome.
Just as I say that, Cornellá enjoy their most dangerous attack so far! Guzmán's right-wing cross forces Araújo to put it behind. One corner becomes two, and from the second delivery Moreno sends a header towards the far corner of Neto's goal, but has his effort blocked by his own team-mate! Martín it was who stuck out a leg and succeeded only in doing the Barça defence's job for them.
Griezmann touches the ball into the for Braithwaite to run onto, but Moreno is alive to the danger and knocks it behind. Ramón Juan punches Pjanic's corner clear, but Barcelona win it straight back. Cornellá are struggling to get out now.
Barça shout for a penalty, but Señor Soto Grado says no. Ilaix wriggles into crossing space on the right-hand byline and cuts it back to Griezmann, who is in space to shoot from 10 yards - but has his effort blocked!
The visitors appeal to the referee that Moreno handled the ball on its way to Griezmann, but though it did hit his arm, the defender's hand was placed on the ground and his arm was being used for support. That's no longer considered handball.
Griezmann tries to release Firpo on the left, but his ball is hit straight at a green shirt. Cornellà look to break, but give it right back to Barça, who are starting to monopolise possession now.
Pjanic feeds Ilaix, who tries to slip Griezmann into the box, but his ball his well overhit and the Frenchman is never going to do anything with that.
Junior tries to whip the ball into Griezmann's run into the box, but Moreno clears. Back come Barcelona, Pjanic letting fly from just outside of the area - but it's blocked.
Cornellà win one corner, then a second, both to be delivered by Medina, but Barça clear. What attacking football of note that there has been has all been in the visitors' half, though. A very decent start by Guillermo Romo's men.
Cornellà made a last-minute change to their starting line-up, by the way, Gerard Martín replacing Borja García at the heart of the hosts' defence.
There's been little action of any note so far, other than Agus Medina going down under a rather overzealous challenge by Ilaix - and letting out quite the yelp of pain as he did so. He looks like he'll be OK, though.
Peeeep! Referee César Soto Grado gets us underway.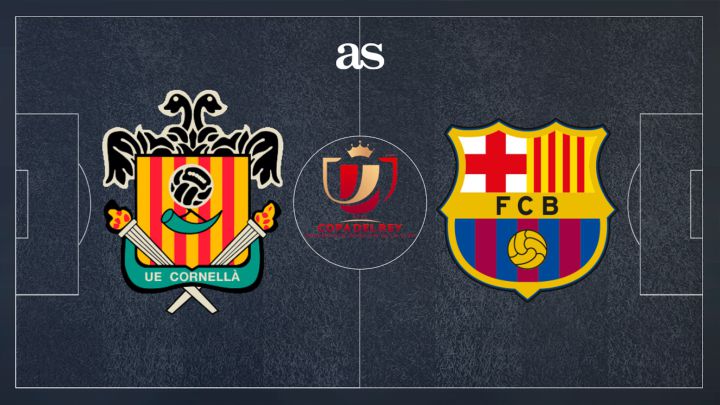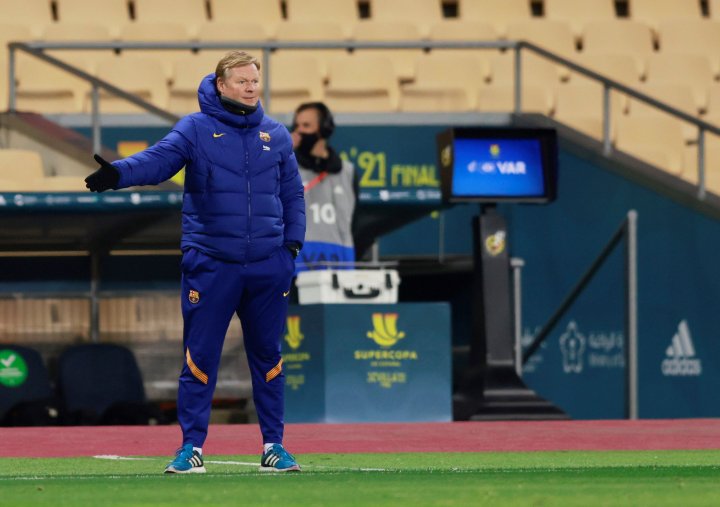 What the coaches said: Ronald Koeman, Barcelona
Cornellà test:
"We know that there are always surprises in the Copa. You come up against teams who play on an artificial pitch and we're not used to that kind of playing surface. It'll be a tough game. For them it's the game of the year and for us it's the next game. We have to go through to the next round because we're Barça. A lot will depend on the mentality we go out there with."
Hangover from Super Cup defeat:
"We were annoyed about the defeat, as can only be expected. We have to be annoyed because we were close to winning the Super Cup and they equalised in the last minute. But we don't have time to feel sorry for ourselves. I think we're on the right track and we have to keep going. We have players with niggles, which is normal after two games that went to extra time and two journeys, and we'll be making changes. We want to send out a strong team and above all, a mentally strong team."
What the coaches said: Guillermo Romo, Cornellà
Facing Barcelona:
"If the game against Atlético was a historic day for a third-tier club like ours, imagine if we repeated the feat against Barcelona. It would be a historic achievement of even greater proportions; it would be incredible. But we're not thinking about that. We're focusing on preparing well for the game and putting in the best performance possible."
Is this a weaker Barça than in previous seasons?
"I wouldn't say so; what is happening is that they're going through unusual situations off the field. But Barcelona are on a good run of form: they've cut the gap at the top in LaLiga and are now third, and the other day [against Athletic in the Spanish Super Cup] they had the final won with 89 minutes on the clock. But when you lose finals at a club like Barça, it feels like everything has fallen apart. Barça aren't in as bad a shape as it seems."
Cornellà vs Barcelona a local derby
Barça have not had to travel far today, by the way: the town of Cornellà de Llobregat is part of the Barcelona metropolitan area and the Estadio Municipal de Cornellà is only around 6km or so from the Camp Nou.
Cornellà went down to Barça B a month ago
In what is the sides' first ever meeting, Cornellà host Barcelona having stunned LaLiga leaders Atlético Madrid in the previous stage of the Copa del Rey, Adrián Jiménez's early goal proving enough to dump the LaLiga leaders out in what was the shock of the round.
The third-tier side are doing rather less well in Segunda División B, however: they're currently on a run of six league games without a win - a sequence that includes a 1-0 loss at home to Barcelona B in in late December.
Álex Collado scored the winner for Barça B that day, and is on the bench tonight.
Debutant Ilaix one of eight Barcelona changes
Ronald Koeman makes no fewer than eight changes to the Barça team that started Sunday's Spanish Super Cup final defeat to Athletic Club, as Neto, Óscar Mingueza, Júnior Firpo, Miralem Pjanic, Francisco Trincao, Riqiui Puig, Ilaix Moriba and Martin Braithwaite all come into the side. 18-year-old Barça B midfielder Ilaix makes his first-team debut.
Jordi Alba was left out of squad, so can't come up against the club where he spent two years as a youth player after being let go by Barça as a 16-year-old.
Lionel Messi serves the first game of a two-match suspension for his red card in the Super Cup final.
Cornellà team news
Starting line-up: Ramón, Estellés, Dorca, Presa, Eloy, Marcet, Guzmán, Moreno, Borja, Medina, Ontiveros
Barcelona team news
Starting line-up: Neto, Mingueza, Araújo, Lenglet, Firpo, Pjanic, Ilaix, Trincao, Puig, Griezmann, Braithwaite
Cornellà vs Barcelona: welcome!
Good evening!
Welcome to our live coverage as Barcelona visit Cornellà in the third round of the Copa del Rey, having watched arch rivals Real Madrid serve up the starkest of illustrations of how easily the big boys can come unstuck now that the cup competition is played (almost entirely) in single-game format.
Barça have been on a decent enough run in LaLiga of late, winning four of the last five to climb to third, but crises are never very far away at Spain's two biggest clubs - and, as in Madrid, the inquest will well and truly be underway in Catalonia if, having just lost to Athletic Club in the Super Cup, Ronald Koeman's men do anything other than win tonight.