Real Madrid's loanees have scored 19 goals combined
Apart from Benzema, all of Real Madrid's forwards have struggled in front of goal this season - unlike those who are out on loan, Mayoral, Jovic and Brahim...
Apart from Karim Benzema, all of Real Madrid's forwards have struggled in front of goal this season. That hasn't been the case for those who went out on loan to various clubs around Europe, who are scoring with ease. Especially striking is how Benzema's natural substitutes, Luka Jovic and Borja Mayoral have been firing them in.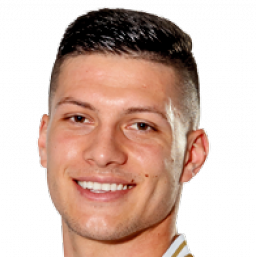 Joy for Jovic
The Serbian striker has scored three goals in just 75 minutes on loan at Eintracht Frankfurt - more than he managed in a season and a half at Real Madrid (2). He still has not figured in the starting line-up in his return to the Bundesliga but he is already averaging a goal every 25 minutes (he's played three). Jovic most recently found the net on Saturday against Arminia Bielefeld. So far, his loan move is turning out exactly as planned. Aged 23, Jovic has time to triumph at Madrid (he cost 60 million euros). But for him to do that, it is crucial that he rediscovers his form during the next few months in Frankfurt so that he can return to the Bernabéu with hopes renewed this summer.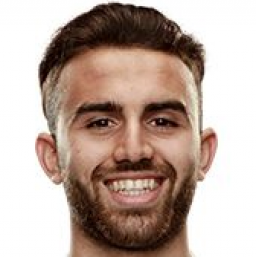 Mayoral in the best form of his career
Borja Mayoral is coming into his own at Roma: he's on eight goals so far (he bagged a brace against Spezia at the weekend) and also has five assists. With half of the season still to play, he is already just one goal away from equaling his best figures for one season (he finished last season on nine for Levante). The Parla-born forward is the the player who Zidane wanted as an alternative to Benzema, but he had to leave when Jovic was unable to find an outlet last summer. Now, it will be Roma who will have the last word - they have an option to buy him for 15 million euros at the end of this season or 20 million in June 2022. If they decide to exercise that option, Madrid will have the first right of refusal.
Another Madrid player who is flourishing on loan is Brahim - he's hit for goals for AC Milan so far - that's more goals than Vinicius, Rodrygo, Hazard, Asensio and Lucas Vázquez, players who blocked his way into the first team at Madrid and as a result, forced him to look for playing time abroad.
And lastly, two other players who are out on loan have also been finding the target - Gareth Bale  is on three goals with Spurs and Take Kubo is on one goal. Three other have yet to get off the mark: Jesús Vallejo, Dani Ceballos and Reinier.