Pedri: "I've adapted well at Barça because I'm where I want to be"
Barcelona's 18-year-old forward added: "When you are surrounded by good players it's much easier to learn and do well".
Barcelona's young forward Pedro González 'Pedri' says that for him, adapting to the first team has been relatively simple because he is in the place where he wants to be. The 18-year-old spoke online with Chinese media on Monday, telling them he couldn't be happier.
Pedri joined last summer from Unión Deportiva Las Palmas, and has taken no time in securing a place in Ronald Koeman's first team. But, Pedri says that in spite of all of the praise he has received, he wants to continue progressing and "getting better every day". He explained, "I'm working on the physical aspect, which has improved a lot since I first arrived".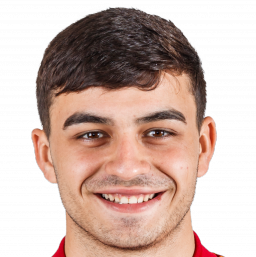 The teenager also pointed out that "when you have good players all around you, it's much easier to learn and play well".
Pedri's declarations, made during a digital roundtable with various Chinese media outlets, form part of Barcelona's strategy to bring the club closer to their fans in Asia as well as improve commercial relations with that part of the globe.