When Real Madrid had Mbappé deal done but let him escape
Real Madrid reached an agreement with Monaco for Mbappé in 2017, but the club's refusal to sign Bale prompted the young French star to choose PSG for fear of not having a starting place at the Bernabéu.
If it is confirmed that the financial situation will not allow Real Madrid to sign Kylian Mbappé (given the €570 million debt for the Bernabéu revamp, the salary bill increasing to €448 million and income falling to €617 million due to the pandemic), it would be the second time that the club have lost the opportunity to sign the 22-year-old star that is set to rein over world football after Messi and Cristiano.
There was a summer a few years ago when it was very feasible for Real Madrid to sign Mbappé and sell Gareth Bale to Manchester United, who were willing to pay big money for the Welshman.
Flashback to Los Angeles, 24 July, 2017 and Madrid's first game of the preseason against Manchester United. Then-United coach Jose Mourinho runs into Bale in the tunnel before the game and whispers to him: "If you don't speak, I can't buy you" – a moment that was picked up by the cameras.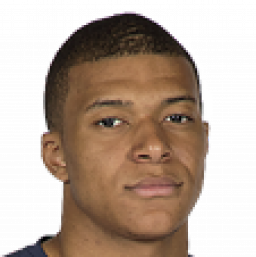 Real Madrid refused to sell Bale
Then, ahead of the European Super Cup tie between the clubs in Skopje a few weeks later, Mourinho went even further. "If he is not in the club's plans and it's true what you write, that with the arrival of another player would mean he was on his way out, I will try to be waiting for him on the other side and fight with other coaches that are hoping for him. But if he plays tomorrow, that is the best evidence that he is going to continue," said Mourinho in his frank words to the gathered media. By then, it was already August, and Florentino Pérez had already decided not to sell the Welsh forward.
It was Madrid's great opportunity to sell Bale at a good price and it took place at a time when the club was negotiating with Monaco to sign Mbappé, who had been the revelation of the season with the French club.
PSG was also bidding for him. But Mbappé had his bedroom plastered with photos of his Madrid idols, especially Cristiano, and therefore, seemed like easy prey for Los Blancos. Finally, he ended up choosing PSG, who paid $180 million as Madrid lost out.
Madrid had agreement for Mbappé
Madrid had begun to spread the idea among the media that Mbappé had not come to the Bernabéu because he was asking for too high a salary (€12 million net, it was said), which would have broken the salary scale for a player of his young age.
But Der Spiegel's Football Leaks later contradicted that version of events, revealing Los Blancos had in fact reached an agreement with Monaco on July 20 for a transfer fee of €180 million, with Madrid also winning willing to cover the €34 million tax payment imposed by the Spanish government that would have brought the total cost of the operation to €214 million.
Madrid had him signed but did not want to get rid of Bale. And with the Welshman, Benzema and Cristiano, Mbappé saw himself without a place and subsequently chose PSG, where he would be a guaranteed starter.