Odegaard: Dani Ceballos told me "good things" about Arsenal
Martin Odegaard becomes the second Real Madrid loanee at Arsenal after a text from Dani Ceballos was crucial in convincing him to join the Gunners.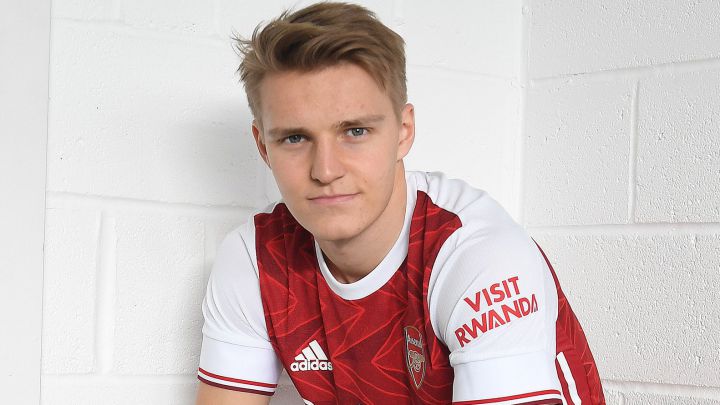 Martin Odegaard revealed that fellow Real Madrid loanee Dani Ceballos and coach Mikel Arteta both played their part in his decision to join Arsenal.
The 22-year-old Norwegian's loan switch to North London was made official on Wednesday, hours before he took part in his first training session for the Gunners, where he was seen sticking close to Ceballos, who is in his second loan season at the Emirates.
In his first interview for Arsenal's official website, Odegaard explained that a text from Ceballos was crucial in convincing him to join the Gunners, where he will stay until at least the end of the season after he had requested that Real Madrid send him on another loan assignment in search of regular football.
See also:
Odegaard: Dani told me "good things" about Arsenal
"Dani text me the other day and he had only good things to say about the club, the manager and everything," Odegaard said.
"That was also important for me and he was happy for me to come here, so that was a good thing for me, to know someone here and to hear from someone inside the club as well. It's good."
Odegaard's loan request to Real Madrid came after his omission from Zinedine Zidane's squad for the Copa del Rey clash with third-tier side Alcoyano last Wednesday (a game that Madrid shockingly lost), which was the final clear indication that he was not part of the French coach's plans this season. Less than one week later, he was already in London and ready begin a new phase in the Premier League.
"It has been some hectic days but I've been talking to the club, to the manager and it seems like a great project and a great club," he said.
"I'm just so excited and when I had the chance to come here, I felt like it was a really good chance to take. So, I'm really happy to be here."
Arsenal is Odegaard's fourth loan move as Real Madrid player
This will be the young Norway midfielder's fourth loan assignment since joining Real Madrid as a 16-year-old in 2017, and comes after a very impressive stint at Real Sociedad last season. Real was reportedly another option for Odegaard, who would have undoubtedly been welcomed back with open arms at the Anoeta stadium. But ultimately, he chose Arsenal and a new adventure in England following a conversation with Arteta.
"I spoke to him before coming here, of course," Odegaard told Arsenal.com. "That was very important for me and he seems like a top manager and I liked his ideas, the way he sees football and also the way he is.
"He gave me a great feeling and that was important for me to come here. He was crucial. I think every time you go to a new place; you want to make sure that it feels good and that there is a plan. But I think everything here just seems good.
"I like the club and I always liked the way that the club wants to play. Everything about the club and now how the manager wants to play, I think it's a club that really suits me well. So, I think it's a good match."