Mourinho expects Dele Alli to stay despite PSG links
Dele Alli appears set to stay at Tottenham this month, with links to Paris Saint-Germain seemingly coming to nothing.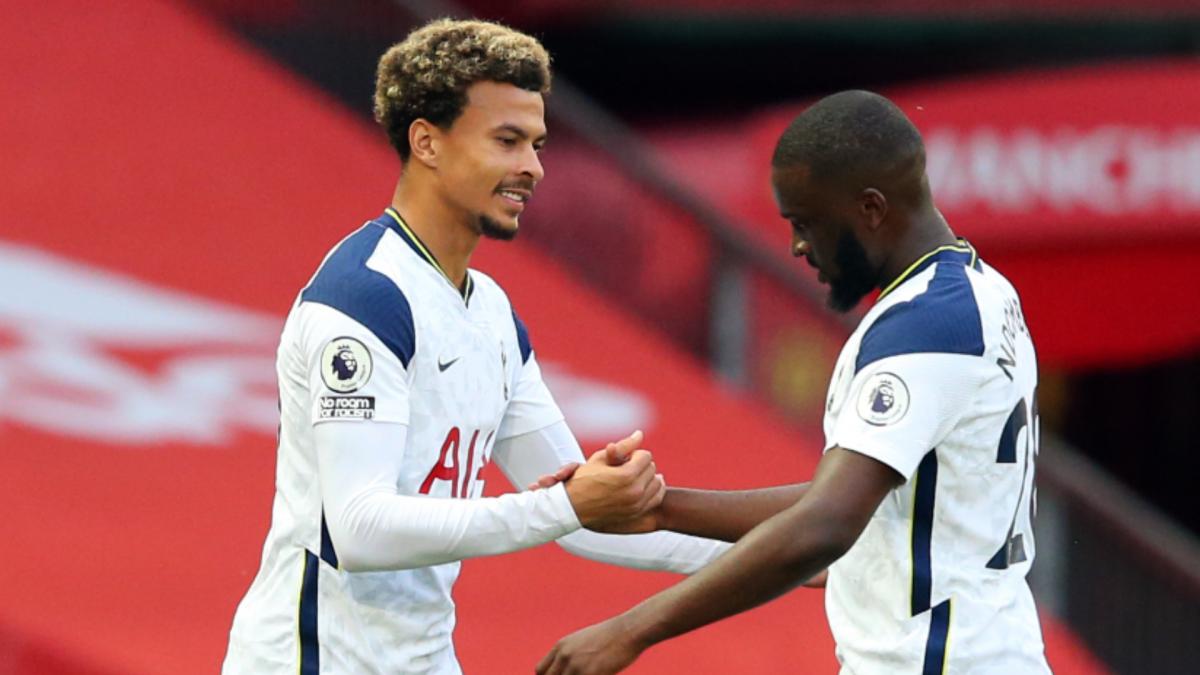 Jose Mourinho doubts Dele Alli will leave Tottenham before the transfer deadline despite links with Paris Saint-Germain.
Alli has played only four times in the Premier League this season, those appearances amounting to just 75 minutes.
Having once looked like a future star of English football, the 24-year-old's career now appears to be at a major crossroads, with Mourinho seemingly unconvinced by him.
Mauricio Pochettino's appointment at PSG earlier this month seemed to be a lifeline for Alli, as a reunion with his former coach appeared to be on the cards.
But now Mourinho is not expecting any movement on that front, with Alli looking set to remain at least until the end of the season.
"I expect [Alli to stay] and I am saying that since the beginning of the window," Mourinho told reporters ahead of Thursday's clash with Liverpool.
"I was not expecting anyone to leave or expecting anyone to come. We are almost at the end of the window. I don't believe that anything will happen but it is open still."
 Jose looks ahead to Liverpool.

Watch the full press conference on YouTube #THFC   #COYS

— Tottenham Hotspur (@SpursOfficial) January 27, 2021
When pressed on the matter, asked if there was still a chance Alli could leave, Mourinho added: "Football is football and the transfer window is open and sometimes unexpected things can happen but I don't expect it."
It was under Pochettino's guidance that Alli initially exploded in the Premier League, with his 63 top-flight goal involvements bettered by only six players across the attacking midfielder's first three seasons in the division.
He was proving a real weapon for Spurs in his role behind Harry Kane, and his 26 assists over the same period was the fifth highest in the Premier League – Alli found such consistency despite being significantly younger than those he was competing with.
But his form began to suffer towards the end of Pochettino's time at the club, scoring just two goals before the Argentinian was sacked last season in November 2019.
He then enjoyed something of a resurgence initially under Mourinho, adding another four goals to his tally by the end of January.
But after the Premier League's hiatus amid the coronavirus pandemic, he made just one more domestic start and has been firmly out of the picture in 2020-21.
However, Tanguy Ndombele is living proof that Mourinho's perception can be changed, with the Frenchman now a key part of the Spurs side despite his days appearing numbered last term - his 14 Premier League starts in 2020-21 is already two more than the entirety of 2019-20.
Ndombele training and playing hard
"It was him, his responsibility," Mourinho said. "We always showed him the right way and demand a lot from him. If I did anything positive with him I believe it was not to play him when he was not in real conditions to play.
"I believe that we used some matches last season to expose his fragilities at the time. His physical condition was not especially good as an example but always his responsibility.
"He trains very hard, plays very hard with the ball and without it, tactically he understands what the team needs from him. He's feeling great and feeling very positive. It's his responsibility."