Soweto derby takes inspiration from Super Bowl ahead of 'Buccaneers'-Chiefs clash
One of the biggest derbies in African football will see Orlando Pirates nicknamed the Buccaneers face Kaizer Chiefs a week ahead of the Tampa Bay Buccaneers- KC Chiefs Super Bowl.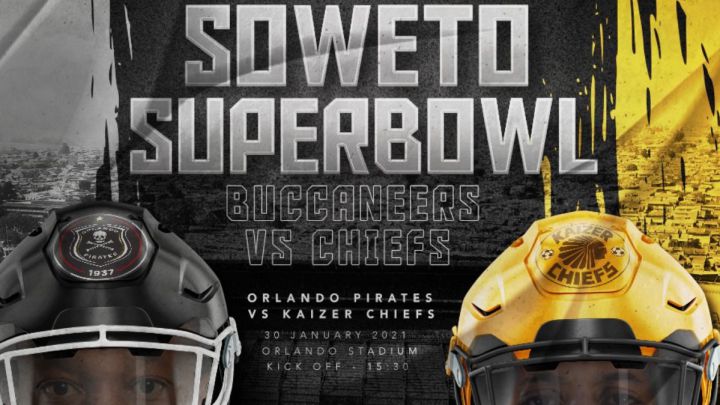 The Soweto derby is widely regarded as one of the most intense on the continent as South Africa's most popular clubs Kaizer Chiefs and Orlando Pirates go head-to-head.
This season, home side Orlando Pirates have been inspired by the 2021 NFL Super Bowl final which will see Tampa Bay Buccaneers face reigning champions Kansas City Chiefs at the Raymond James (Ray-Jay) stadium in Tampa Bay (Florida) on 7 February. Orlando are nicknamed 'The Buccaneers' and have created a clever social media campaign showcasing the 'Soweto Super Bowl' ahead of Saturday's Premier League clash between the two Johannesburg giants.
Despite being overshadowed historically in the derby by the Chiefs with six league wins and 16 defeats, Orlando Pirates are ahead in the current South African Premier League standings sitting in fifth with their historical rivals in eighth spot going into Saturday's DSTV Premiership clash at the Orlando stadium with a start of 15:30 local time.