Messi's most recent contract with Barcelona worth more than 500 million euros
Spanish paper El Mundo reveal the details of the mega-deal: 138 million per season, a renewal bonus of 115 million and a loyalty clause of nearly 78 million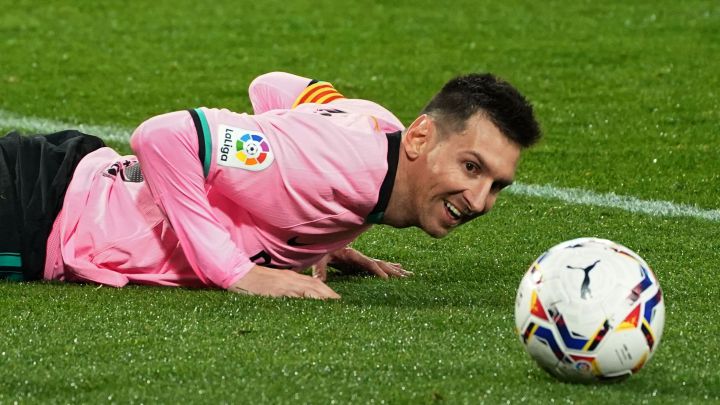 Spanish newspaper El Mundo leads this Sunday with what it reports are the details of Leo Messi's most recent contract with Barcelona, signed in November 2017 and which runs to 30 June, 2021. The front page splashes with the total value of the contract: €555,237,619, according to the paper, which reports that the agreement was signed in November 2017. Including bonuses Messi was set to earn up to €138 million per season under the contract.
Messi agreed renewal bonus and loyalty bonus
According to El Mundo the contract also provided for two fixed amounts to be paid. A renewal bonus of €115,200,00 and a loyalty bonus of nearly 78 million euros (€77,929,955). According to El Mundo, Messi has now banked 92% of this bonus.