Messi in war of words with Athletic Club bench
The Barcelona striker was involved in a row with the rival subs from Athletic Club during Sunday's LaLiga match at the Camp Nou, which Barça won 2-1.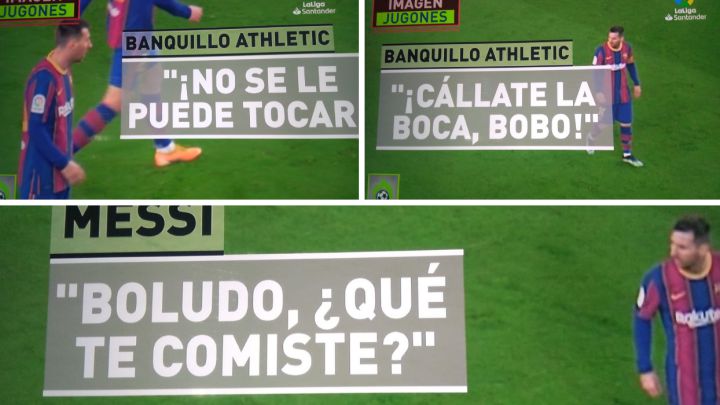 Leo Messi had a busy night during Barcelona's 2-1 win over Athletic. The Argentinean star scored a fine free-kick and performed decently, but also got involved in a war of words with the players from the visiting side.
Messi vs Athletic Club bench
As revealed by Spanish TV programme 'Jugones', Barça's number 10 faced up to the opposition on a number of occasions during a game which wasn't settled until near the end.
The images provided by Jugones show the heated debate break out after a foul by Vesga on Messi himself. The Athletic bench immediately reacted, complaining bitterly to the referee for having awarded the foul. "You can't touch him," they shouted in response to the official's decision.
Messi reacts to insult

Messi for his part clearly indicated his disagreement with the Athletic players, which was met by the visiting players shouting "Shut your mouth, fool" at Messi. The Argentinean was not to be cowed however, replying "Moron, what did you eat?", meaning 'what's making you behave so stupidly?'
[Note: the Athletic bench's actual insult was 'bobo' usually translated as fool, idiot, simpleton, dolt, etc, while Messi shouted 'boludo', an insult common to Argentina, Uruguay and Paraguay usually given as idiot, moron, blockhead, muppet or with more force: shithead, twat, knob, arseface, tosser, etc.]
After chucking these insults at each other, things rapidly calmed down, with the referee taking no action against any of the players involved.