LAFC keeps Diego Rossi and loans Brian Rodríguez to UD Almería
The Uruguayan winger has been loaned to the LaLiga 2 side until the end of the season and could become a permanent transfer by the end of it.
Before the January transfer window came to an end, Los Angeles FC reached an agreement to loan Brian Rodríguez to UD Almeria until the end of the season. The Uruguayan will join the LaLiga 2 side in the next few days and it could become a permanent transfer if certain performance thresholds are met.
"Brian is joining Almería as they make a strong push for promotion to Spain's top division. Since his arrival in 2019, Brian has been a focal point of our attack and success, and we believe that this deal will give him the opportunity to play meaningful games at the highest levels of European football," said LAFC Co-President & General Manager John Thorrington.
Diego Rossi will remain with LAFC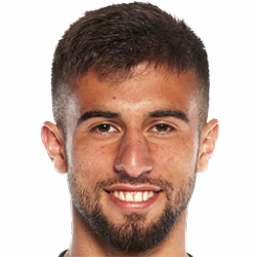 Another player that has been linked to several clubs in Europe is Diego Rossi, but since the transfer window is now closed, Los Angeles FC have confirmed that he will remain at the club for the upcoming MLS campaign.
The 22-year-old has been with LAFC since their inaugural season in 2018 and has become the perfect partner for the Franchise Player, Carlos Vela. Rossi will enter his fourth season in Major League Soccer and he has scored 42 goals (winning the 2020 Golden Boot), given 20 assists in 85 appearances.