Why Mahomes is primed to end NFL's longest wait for a repeat champion
There is much talk of legacy as Tom Brady faces Patrick Mahomes, with the younger QB looking to end a long wait for a repeat champion.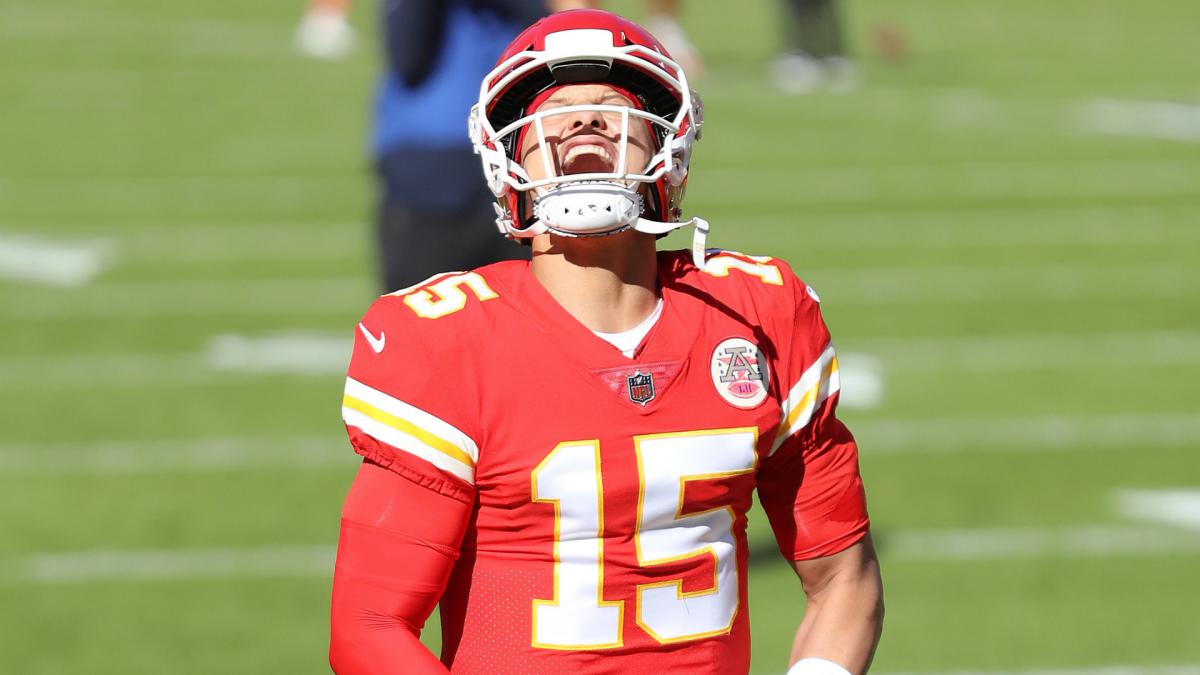 There are always fascinating storylines around a Super Bowl clash, but Tom Brady facing off against his heir apparent Patrick Mahomes might be as good as it gets.
Six-time Super Bowl champion Brady will look to help the Tampa Bay Buccaneers become the first team to win the Vince Lombardi Trophy on home soil this Sunday, in his first season with the team.
To do that the Bucs must find a way to derail the Chiefs, who are looking to become the first team to win back-to-back Super Bowls since Brady and the New England Patriots in 2003 and 2004.
Stats Perform's NFL research analyst Ethan Cooperson will be in the commentary booth as part of CBS' broadcast crew with Jim Nantz and Tony Romo in Florida.
He has outlined the history behind the longest-ever NFL streak without a repeat Super Bowl winner.
Cooperson told Stats Perform News: "So we have the drought without a repeat Super Bowl champion goes back to the Patriots of '03 and '04.
"It's actually the longest drought in NFL history, going back to the days before there were even postseason games.
"Then, the champion was just determined by the league standings before there were Super Bowls and there was just an NFL championship game and then later an AFL championship game."
Cooperson has detailed the reasons why Mahomes is likely to help the Chiefs end the long drought, even if it does not happen this year.
Mahomes' legacy is winning
The 2018 NFL MVP and 2019 Super Bowl MVP is well known for his spectacular plays and outrageous throws from all angles.
Cooperson, though, points to his incredible win-loss record as something which has him on a historic trajectory.
While such a win rate is tough to sustain, if anyone can, it is Mahomes.
"Keep in mind Brady has never won back to back Super Bowl MVPs, Mahomes has a chance to do that," Cooperson said to Stats Perform News.
"No one has done that since Terry Bradshaw over 40 years ago.
"To achieve what Mahomes has achieved at his age is phenomenal. There is no quarterback who has started two Super Bowls and won an MVP while 25 or younger.
"The only player to do that is [Dallas Cowboys running back] Emmitt Smith.
"Mahomes is now going to be the first quarterback - for him to have done this at such a young age and to have the success is phenomenal.
"He has a 44-9 record, so that's an .830 winning percentage, regular season and playoffs. That's the highest all time for any quarterback with at least 50 starts, Otto Graham is second and Brady is third.
"So the legacy, as much as we love the aerial display, the amazing throws that he makes, the improbable throws that he makes, Mahomes is a phenomenal winner.
"We can't overlook that he's winning games at a higher rate than Brady. I don't know if that kind of an .800 winning percentage is sustainable, but there's no reason right now why it shouldn't be."
Chiefs are starting a new cycle
The rise of analytics is changing the NFL – just look at how many more teams are going for it on fourth down these days.
Another change resulting from data is a better understanding of the value of passing the ball, as opposed to the traditional strategy of establishing the run or having a balanced offense.
Even a middling passing offense is more efficient on a play-by-play basis than a league-leading rushing attack.
That trend suits the league-leading passing attack - with Mahomes and some amazing Chiefs firepower deployed by Andy Reid - perfectly.
Cooperson continued: "It's worth noting there's been one team to lead the league in passing offense and win the Super Bowl in that same season.
"That's what the Chiefs are trying to do, it has only happened once in the Super Bowl era with the 1999 Rams.
"This is again perhaps a different era now that a team that's maybe dominant on offense and dominant in the passing game is going to be an elite team.
"This is shifting now and Mahomes is bringing in this new era of passing teams winning.
"We are [near a Chiefs dynasty] and it's interesting, though, that the Patriots dynasty, if we call it that for all those years, was not built around a slew of Hall of Fame players.
"It was really Brady and an ever-changing, supporting cast, though Rob Gronkowski came in in the last decade and he's a bit of an exception to that.
"The Pittsburgh Steelers teams of the 70s, they won four Super Bowls in six seasons, Hall of Fame players at almost every position.
"The Patriots of today were nothing like that. The Chiefs are a little bit more based on star power because they've got a superstar tight end in Travis Kelce, a star wide receiver in Tyreek Hill.
"It's a different type of team but it's a team that's going to be built to score points for many years to come."
The league of the quarterbacks
It has always been hard for NFL teams to create a dynasty due to the draft system, salary cap and free agency constantly rearranging the pecking order.
However, with the modern game now more reliant on quarterback play more than ever before, having a dominant player at the position like Mahomes moves the needle to a greater degree than it may have done even five or 10 years ago.
Cooperson added: "So clearly, in this age of free agency, with players changing teams, it's difficult to keep teams together and to sustain excellence.
"I do, however, think that the way the league has become quarterback dominated that so much of the game now is based on having a great QB and then building and building your team from there.
"I don't know that it's going to stay this difficult to repeat as champions, certainly. You would think that any team with Mahomes for the next 10, 15 years is going to be at least a contender to repeat.
"I don't think this drought will continue. It might continue this year, but I think that soon enough we'll see a team, very possibly the Chiefs, repeating as Super Bowl champions.
"Since the Patriots repeated in the '03 and '04 seasons, only two defending champs have even reached the Super Bowl.
"It was the Seattle Seahawks, who lost to the Patriots, and the Patriots who lost to the Philadelphia Eagles. Both of those teams led the game in the fourth quarter but could not hold on.
"So only two teams since then have even gotten this far, it's just been such a tall order over these years.
"The Patriots have had excellent teams that could not repeat as champions. I don't doubt, though, that Mahomes will be the guy to do it, and if not this time, then maybe soon after this."