Solskjaer on Saints thrashing: "We haven't really mentioned it"
Manchester United barely discussed their hammering of Southampton with the focus purely on this weekend's visit from Everton, says Ole Gunnar Solskjaer.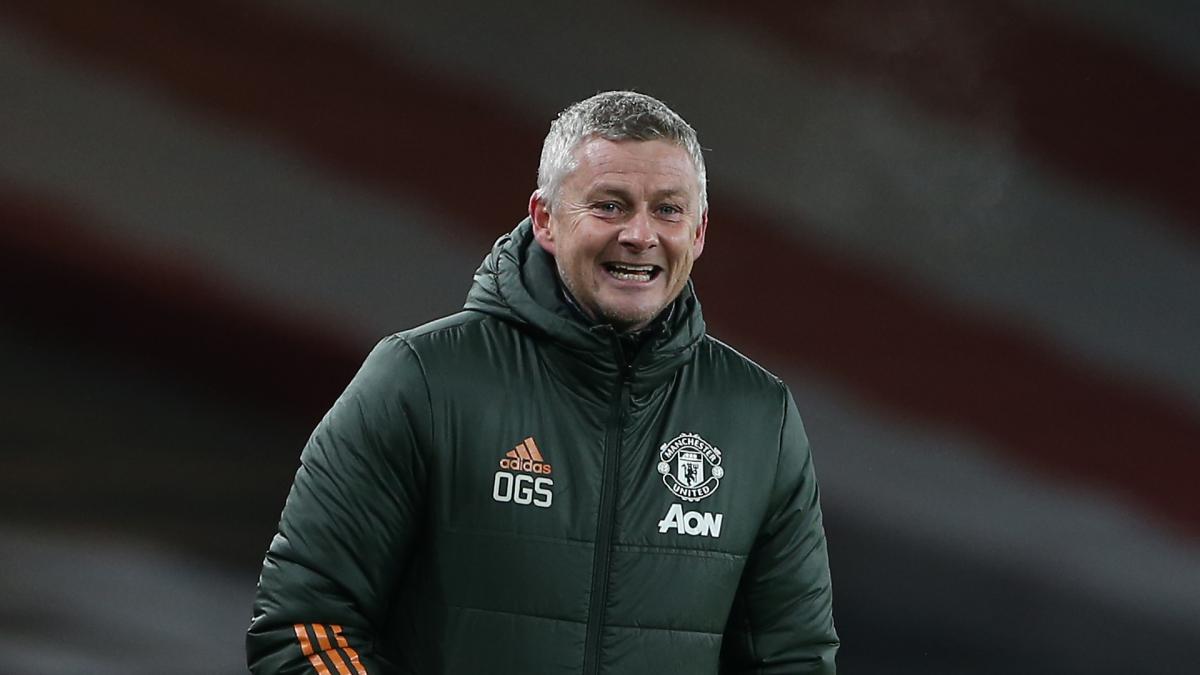 Ole Gunnar Solskjaer insists no one in his Manchester United squad will get carried away by their 9-0 battering of Southampton when they host Everton on Saturday. The Red Devils humiliated the Saints at Old Trafford, albeit their cause was aided slightly by Alexandre Jankewitz being sent off after just two minutes, while the visitors also had Jan Bednarek dismissed when the scoreline was at 6-0 – a red card that was later overturned on appeal.
Everton at Old Trafford
It was an ideal riposte given United had suffered a shock defeat to Sheffield United in their previous home game and followed that with a goalless draw at Arsenal. But United boss Solskjaer, who confirmed Edinson Cavani should be available after hurting his ankle against Southampton, says the focus quickly turned to Everton following the record-equalling win.
"You've got to take the good with the good, and the bad with the bad sometimes," he said. "What the boys took from that one is we did the right things. No one will get carried away with the scoreline, we played against 10 for the whole game. It's demoralising for them when they lose the players when they did. When we got the 2-0 it was pretty much game over. We've not really mentioned the game, the focus is on Everton."
United won just one of their opening six home league matches of the season but have now emerged triumphant in four of the past five in the top flight at Old Trafford. For Solskjaer, consistency is king.
"Consistency is vital, we've played really well away from home and now bounced back after the Sheffield United defeat now," he added. "We're ready to kick on, hopefully we can gain some momentum. We know it won't be easy playing every two or three days. If we can play with consistency, get morale up, who knows? It's about doing the right things, creating good habits every day on the training pitch. The game against Southampton we managed to practice a lot of that attacking [play] playing against the 10 men deep block. After scoring one or two you can just drop your shoulders because you know the result is there for you."
"What the boys took from Tuesday was that we did the right things, kept good habits," adds the boss.

"No-one has got carried away [with Tuesday's result], we played against 10 men for the full game. All our focus has been on Everton."#MUFC #MUNEVE pic.twitter.com/XwVGcGZEqe

— Manchester United (@ManUtd) February 5, 2021
Remembering the Munich tragedy
The game against Everton will take place on the 63rd anniversary of the Munich air disaster, where seven members of United's famous 'Busby Babes' team died among 23 total casualties when their plane crashed on take-off.
"It's only the fourth time the game is played on the actual anniversary, it's important we put on a fitting performance," Solskjaer said. "Hopefully we can honour them with a result. It's such an important part of our history and spirit of the club. We have of course spoken to the players who have come into the club and come here and not been part of the anniversary. It's a big day for everyone, emotional for everyone at the club."
Solksjaer in three figures
The match is also a landmark one for Solskjaer, who will rack up a 100th game as a manager in the Premier League. "I'm a bit older and wiser hopefully and a lot more grey up top!" Solskjaer joked. "I didn't know it was my 100th game but what you learn is the game is moving so much quicker, you have to keep up with pace of the game. I've not enjoyed every one of them, you don't enjoy it when you lose but you enjoy testing yourself against good coaches and managers."