FIFA rules El-Haddadi is eligible to play for Morocco
FIFA declared that the Sevilla striker can now play for the Moroccan national team following the approval of the players' status committee.
FIFA's committee of player's status accepted the appeal filed by the Moroccan football federation concerning Sevilla's striker Munir El-Haddadi who desired to switch the national team he is eligible to represent to the Moroccan team instead of the Spanish.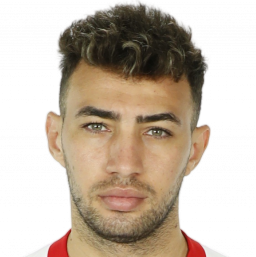 Although the Court of Arbitration for Sports (CAS) had earlier deprived the player of representing Atlas lions on the basis that the player played for a few minutes in Spain game against North Macedonia in Euro 2016 qualifiers, FIFA's committee gave the player the green light to defend the Moroccan colors after ruling in his favor.
The Moroccan federation made a failed attempt to include El-Haddadi in his squad for the 2018 World Cup on the grounds that the player's participation in Spain color came when he was still less than 21 years old.
They also tried later to call him up for the two friendlies against Senegal and Congo last November which wasn't possible due to the CAS ruling.
Morocco upcoming fixtures:
Despite FIFA's decision, Munir will still be treated as a Spaniard in continental European club competitions, and since FIFA's committee resolution is effective immediately Munir will probably be available for the Moroccan national team during their upcoming Africa Cup of Nations qualifiers fixtures against Mauritania and Burundi next month.