SUPER BOWL LV 2015
Super Bowl winners: which team has won each year?
The Super Bowl has been contested since 1967 and several teams have lifted the Vince Lombardy Trophy. Check who achieved victory year-by-year.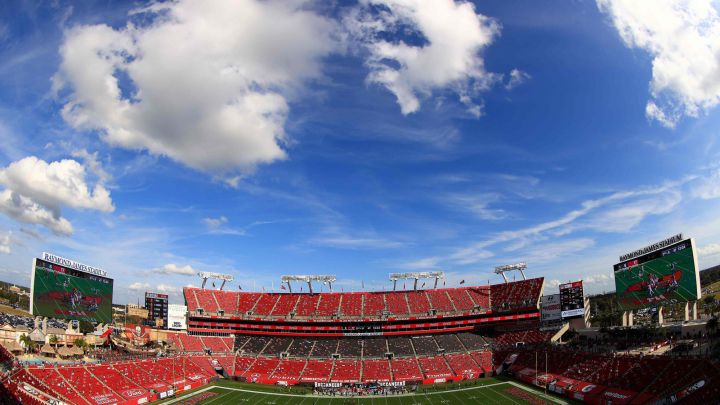 It's 2021 and this will be the year remembered for Super Bowl LV where the Kansas City Chiefs and the Tampa Bay Buccaneers went head-to-head. They had won two and one championships respectively in their history but a comprehensive victory for the Bucs levelled things up in a year marked by the covid-19 pandemic.
Since 1967, the year the competition began, several teams have achieved the ultimate NFL triumph of winning the championship while some still remain titleless.
What team won every year the Super Bowl Championship?
1967 - Green Bay Packers 35-10 Kansas City Chiefs
1968 - Green Bay Packers 33-14 Oakland Raiders
1969 - New York Jets 16-7 Baltimore Colts
1970 - Kansas City Chiefs 23-7 Minnesota Vikings
1971 - Baltimore Colts 16-13 Dallas Cowboys
1972 - Dallas Cowboys 24-3 Miami Dolphins
1973 - Miami Dolphins 14-7 Washington Redskins
1974 - Miami Dolphins 24-7 Minnesota Vikings
1975 - Pittsburgh Steelers 16-6 Minnesota Vikings
1976 - Pittsburgh Steelers 21-17 Dallas Cowboys
1977 - Oakland Riders 32-14 Minnesota Vikings
1978 - Dallas Cowboys 27-10 Denver Broncos
1979 - Pittsburgh Steelers 35-31 Dallas Cowboys
1980 - Pittsburgh Steelers 31-19 Los Angeles Rams
1981 - Oakland Raiders 27-10 Philadelphia Eagles
1982 - San Francisco 49ers 26-21 Cincinnati Bengals
1983 - Washington Redskins 27-17 Miami Dolphins
1984 - Los Angeles Raiders 38-9 Washington Redskins
1985 - San Francisco 49ers 28-16 Miami Dolphins
1986 - Chicago Bears 46-10 New England Patriots
1987 - New York Giants 39-20 Denver Broncos
1988 - Washington Redskins 42-10 Denver Broncos
1989 - San Francisco 49ers 20-16 Cincinnati Bengals
1990 - San Francisco 49ers 55-10 Denver Broncos
1991 - New York Giants 20-19 Buffalo Bills
1992 - Washington Redskin 37-24 Buffalo Bills
1993 - Dallas Cowboys 52-17 Buffalo Bills
1994 - Dallas Cowboys 30-13 Buffalo Bills
1995 - San Francisco 49ers 49-26 San Diego Chargers
1996 - Dallas Cowboys 27-17 Pittsburgh Steelers
1997 - Green Bay Packers 35-21 New England Patriots
1998 - Denver Broncos 31-24 Green Bay Packers
1999 - Denver Broncos 34-19 Atlanta Falcons
2000 - St Louis Rams 23-16- Tennessee Titans
2001 - Baltimore Ravens 34-7 New York Giants
2002 - New England Patriots 20-17 St Louis Rams
2003 - Tampa Bay Buccaneers 48-21 Oakland Raiders
2004 - New England Patriots 32-29 Carolina Panthers
2005 - New England Patriots 24-21 Philadelphia Eagles
2006 - Pittsburgh Steelers 21-10 Seattle Seahawks
2007 - Indianapolis Colts 29-18 Chicago Bears
2008 - New York Giants 17-14 New England Patriots
2009 - Pittsburgh Steelers 27-23 Arizona Cardinals
2010 - New Orleans Saints 31-17 Indianapolis Colts
2011 - Green Bay Packers 31-25 Pittsburgh Steelers
2012 - New York Giants 21-17 New England Patriots
2013 - Baltimore Ravens 34-31 San Francisco 49ers
2014 - Seattle Seahawks 43-8 Denver Broncos
2015 - New England Patriots 28-24 Seattle Seahawks
2016 - Denver Broncos 24-10 Carolina Panthers
2017 - New England Patriots 34-28 Atlanta Falcons
2018 - Philadelphia Eagles 41-33 New England Patriots
2019 - New England Patriots 13-3 Los Angeles Rams
2020 - Kansas City Chiefs 31-20 San Francisco 49ers
2021 - Kansas City Chiefs 9-31 Tampa Bay Buccaneers