Ronaldo: "I can't promise you 20 more years of this"
Cristiano Ronaldo's warm and heartlfelt message on the day of his 36th birthday also served as a cold reminder of the cruel passage of time. But the Juventus star is not done yet!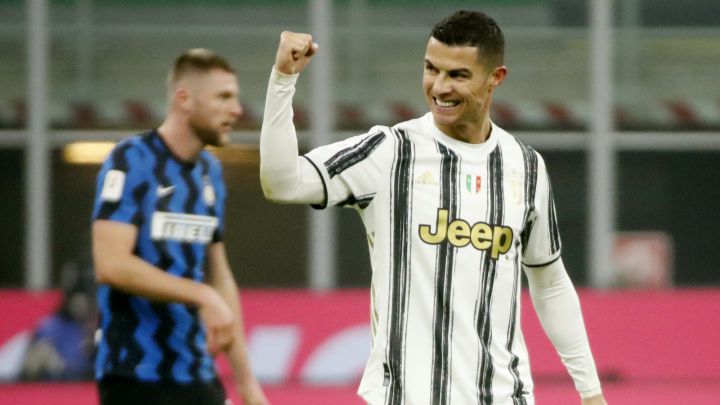 On the occasion of his 36th birthday on 5 February, Cristiano Ronaldo took to Instagram to reflect on his 20-year career to date, while thanking his fans for their "unconditioanl support" through the years.
While many of those fans would love to see him play for 20 more years, the Portuguese star's largely warm and heartfelt birthday message also served as a cold reminder that the he will not be around forever.
Given the incredible levels of fitness and performance he continues to maintain in his mid-30s, there is certainly no reason that he can't play until his 40s – something he himself has previously revealed could be a possibility. But what he cannot promise is 20 more years, as the Juventus great revealed in his birthday message after a reflection on the incredible journey he has had so far.
Ronaldo will continue to give "100 percent"
"From Madeira to Lisbon, from Lisbon to Manchester, from Manchester to Madrid, from Madrid to Turin, but above all, from the bottom of my heart to the world... I've given everything I could, I never held back and I've always tried to deliver the best possible version of me," wrote Ronaldo on Instagram.
"In return, you gave me your love and admiration, your presence and your unconditional support. And for that, I'll never be able to thank you enough. I couldn't have done without you.
"As I celebrate my 36th birthday and my 20th year as a professional footballer, I'm sorry that I can't promise you 20 more years of this. But what I can promise you, is that as long as I keep going, you'll never receive less than 100% from me!
Juventus message for Ronaldo
Juventus also recognised their star player with a short highlight reel of his time in Turin, where his incredible 87 goals in 112 appearances since his arrival in 2018 serves as testament to the fact that the 36-year-old is showing no signs of slowing down in the immediate future.
As Juventus pointed out, Ronaldo will remain "living proof that age is just a number" and football fans will still have a few more years to enjoy him at his best.