Real Madrid: Ramos to undergo surgery on knee injury
The Real Madrid club captain will be operated on this Saturday as a result of discomfort in his left knee, which has been dragging on since the Spanish Super Cup.
Sergio Ramos will undergo surgery in the next few hours to resolve an injury in his left knee that has been preventing the centre-back from playing with Madrid since the semi-final of the Super Cup, played on January 12 in Malaga.
The Madrid captain could be ruled out for between six to 10 weeks. This week, he trained with the rest of his teammates on Wednesday and Thursday in Valdebebas, which made many believe he was going to feature against Huesca this weekend. However, on Thursday night, the pain returned, meaning Ramos didn't train on Friday and instead underwent new tests, which determined that the best solution was to undergo meniscus surgery and operate on his left knee.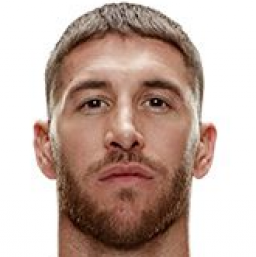 Ramos suffered a muscle injury with the Spanish national team in November, on the night of the 6-0 win over Germany. Upon his return, it was clear to see that he had lost some physical edge. An injury that has already prevented him from playing with the team in the Copa del Rey against Alcoyano and in the league against Alavés and Levante. Madrid have not yet issued any medical report. The earliest he could be back in action is in six or seven weeks. If the affected area is the external meniscus, he can expect to be out for two and a half months, according to Dr. González.
Champions League and European Championships
Ramos is a huge loss for Zinedine Zidane, who yesterday insisted that "what we want is for him to be with us soon and to be with the team."
Madrid will be hoping to have their leader back for the final stages of the league run-in and Spain head coach Luis Enrique will have his fingers crossed for the European Championships this summer with the Spanish national team. If Madrid beat Atalanta in the round of 16, they will play in the quarter-finals of the Champions League, with the first leg ties scheduled for April 6 and 7.
Until then, the defender will miss both games against Atalanta, and LaLiga fixtures against Huesca, Getafe, Valencia, Valladolid, Real Sociedad, Atlético, Elche, Celta and Eibar. He could, however, make it back for El Clásico in Valdebebas on April 11.