Club América defeat Puebla on matchday 5
The 'Eagles' hosted Puebla at the Azteca Stadium and with a single goal from Roger Martínez the home team were able to take the three points.
Club América wanted to keep getting stronger at home in this 2021 Guardianes tournament and on matchday 5 they hosted Puebla. The 'Eagles' managed to take the three points thanks to a goal from Roger Martínez in the 66th minute and with this result they climb up to second place with 10 points.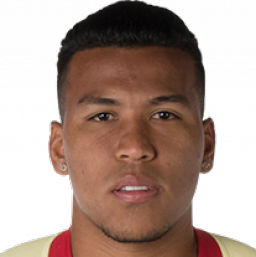 This was a very special game for América's striker Henry Martín, because with the start on Saturday night he reached 100 games with the team he signed with in 2018. Unfortunately for the Mexican striker he couldn't score a goal to celebrate this accomplishment.
The first half was very slow and with very few scoring chances and the action came in the second 45 minutes. The first minutes of the second half were very dynamic from both sides, but it would be the home team that would find the back of the net.
Martínez, who was substituted on for Martín, came in to change the game for the team managed by Santiago Solari. The Colombian received a ball inside the box and then rifled it into the net to score the first and only goal of the game. The most action the visiting team saw was a red card for Maximiliano Perg in stoppage time. America's next game will be against Querétaro on 13 February.