Why is Biden reviving regular national addresses?
Biden's "fireside chat" format kicks off with a call to jobless Michele in California, talk of dignity in work, and of course the American Rescue Plan.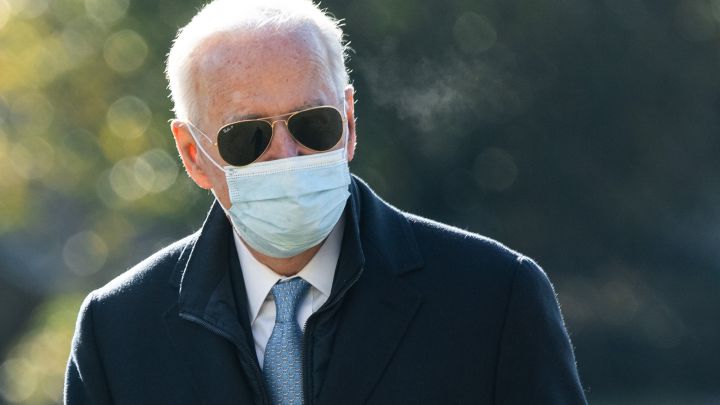 President Biden's White House has revived a tradition of directly addressing the nation weekly with a message. The idea was first introduced by President Franklin D. Roosevelt, and were then called "fireside chats."
The "weekly conversations" will take a variety of forms explained the White House press secretary Jen Psaki. The very first of these was released Saturday and featured Biden calling up a member of the American public. The inaugural episode was a chat with a woman from California who'd lost her job due to the pandemic, who Biden called up and offered solace, then spoke to some of the issues and his policies that may affect her.
Why is Biden returning to regular national addresses?
Along with the reinstatement of daily White House press briefings, the regular address, or conversation with a member of the public is a marked return to presidential norms and traditions by the Biden administration.
"This is a time-honoured tradition in the country of hearing from the President in this way, from FDR's Fireside Chats to Ronald Reagan establishing the weekly presidential radio address," Psaki told reporters Friday. "President Biden will continue that tradition, and we expect it to take on a variety of forms."
The move demonstrates that this administration is committed to at least trying to break down some of the barriers between the president and the people, a way for Biden to show that he cares, understands and is working towards unity. Words can only go so far – he must then live up to his promises with actions to really win back the American public.
Last year, Michele lost her job because of the pandemic. I recently gave her a call to hear her story and discuss how my American Rescue Plan will help families like hers. pic.twitter.com/SAqM2GytPf

— President Biden (@POTUS) February 6, 2021
A tradition to build trust
When President F.D. Roosevelt began his "fireside chats" in 1933, America was in the grips of the Great Depression. The stock market was down 75%, four thousand banks were on their knees and one in four households were out of work.
To rebuild Americans' trust in the system and in the presidency, he took to the radio, and spoke to 60 million citizens assuring them that everything was going to be OK. And it worked.
Now nearly 87 years later and in a deeply divided country facing a crisis so far-reaching that nearly half a million Americans have died and millions face economic ruin due to the pandemic, Biden, too must rebuild trust in the White House.
After FDR, Ronald Reagan used regular Saturday afternoon radio addresses to deliver his unfiltered messages to the public. Barack Obama brought the fireside chat to the 21st century, hosting an "Ask Me Anything" on Reddit and a "Fireside Hangout", according to the Washington Post.
Donald Trump continued the tradition in the early months of his presidency posting weekly radio updates to Facebook, but stopped long before the first year was out, instead opting to spread misinformation and discord in capital letters via Twitter and at MAGA rallies.
What did Biden say in his first address to the nation?
The two and a half minute video released of Biden's very first "weekly conversation" this Saturday featured a chat with Michele from Roseville, California, who was laid off in the summer because the clothing startup she worked for restructured due to the coronavirus pandemic.
In the recording, first Michele explains that she wrote a letter to the president explaining her situation, then Biden calls her. First the President speaks to the role a job gives you in the community and how work brings dignity and respect.
"I've been saying a long time the idea that we think we can keep businesses open and moving and thriving without this pandemic is just a nonstarter," the President explained on the call. "We're putting together a plan that provides for emergency relief to people who are in desperate need now."
Biden used the opportunity to explain some features of his American Rescue Plan, which proposes relief to small businesses to help them reopen amid the on-going economic crisis brought on by covid-19.
At the end of the call Michele's daughter comes on the line and the President tells her she should be proud of her mum's determination and commitment, he signs off telling them to "keep the faith."
FLOTUS Jill Biden: fireside chat of her own

First Lady Jill Biden this week made even starker the comparison between former FLOTUS Melania Trump and herself, by posting a wholesome and literal fireside chat of her own. A wholesome 30-second reminder on behalf of her and the dogs Champ and Major, to wear covid-19 masks even when out walking the dog.