Sergio Ramos on surgery: "There was no other way around it..."
Real Madrid's captain took to social media to give an update on his knee operation: "It was the doctor's recommendation; I'll try to get back as soon as I can".
Sergio Ramos broke his silence after undergoing surgery to mend the damaged meniscus in his left knee. The Real Madrid captain took to social media to send a message to madridistas in a video in which he explained that he was advised to undergo an operation on doctor's orders. Madrid coach Zidane had already spoken about the issue in his pre-match press conference ahead of tonight's meetintg with Getafe, telling reporters, "He had reached the limit".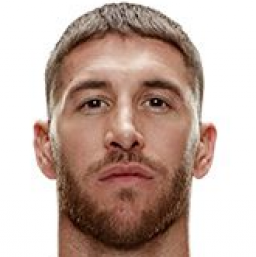 "Hello everyone, I'm now back home. In the end I had to undergo surgery, nobody likes to be in that situation. Thankfully, it all turned out exceptionally well. I was advised by doctors to have an operation, there was no other option open to me," Ramos explained. The captain was optimistic of his chances of playing again this season: "I'm very happy with how it all turned out and I will try to be back playing as soon as possible to help the team because the end of the season is still a long way off. I would also like to thank Doctor Leyes and all of his team for how they treated me and the excellent job they did with the operation".
Ramos also took a moment to thank everyone who has sent his messages of support: "And of course, I'd like to say thank you to all of you who sent me nice messages and well wishes - I was really touched, it spurs me on to come back stronger. We'll be back. All the best".