Mbappé cooling on Madrid move amid Neymar and Messi talk
The PSG forward said he was honoured to reach 150 games for the club and hoped to chalk up more as he waits to see how the Messi saga pans out.
The dream of Real Madrid fans to see Kylian Mbappé pull on the white shirt appears to be receding further and further. The Bernabéu hierarchy still view the France international as the key signing to spearhead a new sporting project at the club but the financial constraints imposed by the knock-on effects of the coronavirus pandemic coupled with PSG's bid to provide Mauricio Pochettino with the strongest possible team to pursue the Champions League title has altered the panorama for the Liga giants.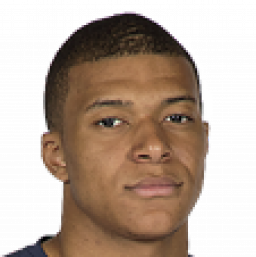 Speaking after PSG's victory over Marseille in Le Classique, Mbappé told reporters: "I have now played 150 games for PSG, which is an honour for me and I hope it will be many more."
After long months of speculation and hints from Mbappé's camp that a change of scenery could be on the cards, the World Cup-winner now appears to have shifted his stance towards a prolonged stay in Paris. After his spectacular goal against Marseille, Mbappé posted a picture with the legend "Ici c'est Paris" attached and the forward has been very vocal in supporting the club's efforts to hand Neymar an extended contract at the Parc des Princes.
Mbappé biding his time 
A change of manager and PSG's moves in the transfer market to strengthen the squad could have had an impact on Mbappé's thinking – particularly if the Ligue 1 giants are successful in their bid to lure Leo Messi from Barcelona to form a dream front line with his former teammate Neymar and the explosive France international.
Given Madrid's economic situation and the requirement to move some players on before being able to assume the cost of Mbappé's signature, Madrid fans could be set to miss out on the chance to watch the Frenchman light up the Bernabéu for a second time after narrowly failing to sign the youngster from Monaco in 2017.
In the meantime, Mbappé is hedging his bets and keeping all options open as he waits to see what happens in the next few months. With PSG set to face Barcelona in the Champions League last 16, Mbappé and Neymar will have the opportunity to take some direct action to influence Messi's thought processes as last year's finalists seek to gain some measure of revenge for the 6-1 Camp Nou reverse at the same stage in 2016-17 when the Argentinean and Neymar helped to orchestrate one of the all-time greatest comebacks in the competition's history.