Club World Cup: Kaká praises Gignac, Tigres UANL ahead of final
Former players talked about the Club World Cup final between the CONCACAF Champions League winners and FC Bayern Munich on Thursday.
Tigres UANL and FC Bayern Munich won their semifinal games in the 2021 FIFA Club World Cup and on Thursday 11 February they will meet in the final. This is the first time that a team from CONCACAF has reached this phase of the tournament since the new format was implemented in 2006.

FIFA legends Kaká, Javier Mascherano and Julio Cesar gave a press conference prior to the upcoming game and gave their analysis and thoughts of what could happen at the Education City stadium. One of the main topics was Tigres striker André-Pierre Gignac, who has three goals in two matches.

"For me, they (Tigres UANL) are very well coached, with a well-defined game plan and strategy. It's fundamental to have a great game plan if you are playing a team at this level. Gignac is an amazing player and Tigres play at his rhythm. He scores and gives assists and he is responsible for conducting the team on offense," said Kaká.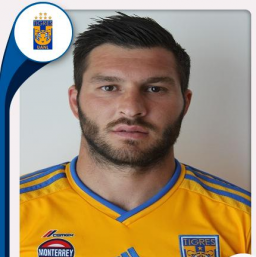 "I am sure that Tigres is going out there with the mindset of playing the game with their own style and to impose themselves. They have always tried to impress their own identity on matches," added Mascherano.
What if Bayern wins six titles?
In 2009, FC Barcelona became the first Spanish club to win the continental treble (LaLiga, Copa del Rey and UEFA Champions League). In that year, they also became the first Spanish club to win six out of six competitions in a year (Spanish Super Cup, UEFA Super Cup and FIFA Club World Cup).
Now FC Bayern Munich is one title away from achieving that accomplishment, so Mascherano, who was part of Barça from 2010 to 2019, was asked who will he be rooting for on Thursday and he replied:
"I wasn't part of that team, I arrived later. If Bayern win, we have to congratulate them, they have been the best team in Europe in the last two years and if they achieve this, they will go down in history. I am sure that Barça fans don't want Bayern to win, so that they remain the only ones in history [to have won six titles in a year]."