Atlético keen to rectify Jan Oblak's dip in form
The Atlético Madrid goalkeeper is in a poor run for the first time this season. He has conceded at least one goal in the past four games which is very unlike him.
Atleti sit five points clear with two games in hand at the top of LaLiga and Jan Oblak is one of the big reasons for that. The leaders have the best defensive figures in the competition with just 12 goals conceded from 20 games. The team with the next best figures is Lopetegui's Sevilla who have conceded 16. Oblak's numbers underline the great work which Simeone has done with his defence. The team kept a clean sheets in last month's meeting with Sevilla, but since then, has let in goals in the four most recent games against Eibar (one), Valencia (one), Cádiz (two) and Celta (two).
So far, the only teams which have managed to score against Atleti this season are: Granada, Osasuna, Real Madrid, Elche, Alavés, Eibar, Valencia, Cádiz and Celta. Otherwise, Oblak has kept clean sheets in 11 LaLiga games since the start of the campaign.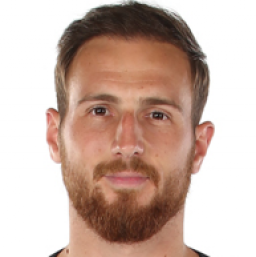 No problem regarding Oblak's future
Back on 28 January, Oblak told Cadena SER: "I'm under contract here and I haven't spoken about interest from any other clubs. Those things are to do with my agent. I have not said anything because I have always felt that we can do a lot more. The desire to win silverware is what has made me stay here. At the end of the day, a player plays where he wants to be".