Flick: "The 2022 World Cup will be an amazing event"
The Bayern Munich coach and midfielder Joshua Kimmich spoke highly of Qatar's preparations for the World Cup during their Club World Cup visit.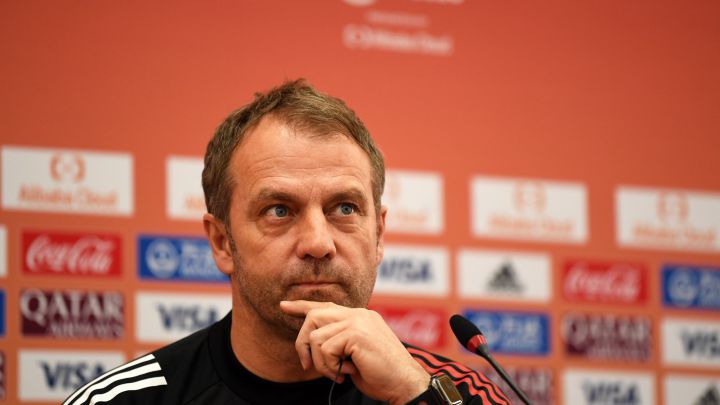 While Bayern Munich are focused on the Club World Cup final, in which the European champions will take on Tigres UANL, the Budesliga giants' coach Hans Dieter Flick and midfielder Joshua Kimmich paid a visit to the Ahmed bin Ali Stadium, home of Al Rayyan SC and the stage where Bayern beat Al Ahly FC 2-0 in the semifinals.
Both Flick and Kimmich spoke in glowing terms of the preparations and infrastructure development ongoing in Qatar ahead of the 2022 World Cup – in particular the Ahmed bin Ali – and the atmosphere at the Club World Cup.
Flick described the tournament as a "fascinating celebration of football," adding: "Hosting games at the Ahmed bin Ali has been wonderful. We visited the stadium before the match against Al Ahly to get a feel for the ground and so I can say it is a world class arena in terms of amenities and furthermore it was designed to World Cup standards so I am sure the 2022 World Cup will be an amazing event."
Kimmich:
"The stadiums in Qatar are magnificent"
The Bayern coach added of the Club World Cup final. "Everyone knows that we want to win every game we play; we always do everything within our power to win titles and so we want to end the Club World Cup as champions."
For his part, Kimmich said: "The stadiums in Qatar are magnificent and remind me of the ones in Germany. That has benefitted us in our goal of returning to Germany with a sixth title in a single season."