Juan Mata's Man United future hangs in the balance
In recent seasons, the Spanish playmaker has lost his place in the Premier League side's starting eleven and his contract, which ends this summer, has yet to be renewed.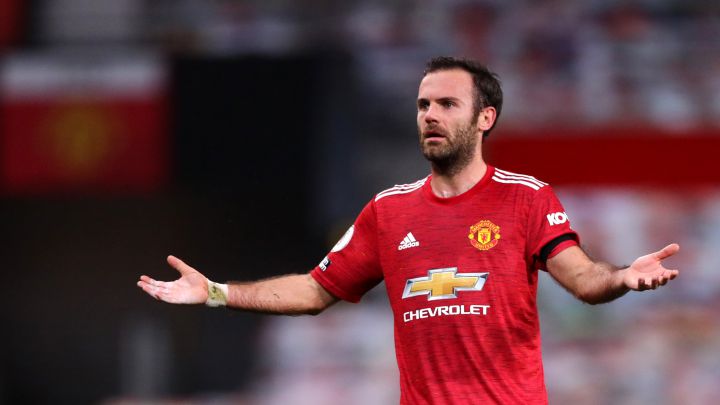 Seven years after his arrival at Manchester United, Juan Mata is unclear about his future at the club. The Spanish midfielder was, in January 2014, the most expensive signing for the Red Devils (around €40 million) from Chelsea.
In recent seasons, Mata has lost his place in the team and his contract, which ends this summer, has not yet been renewed. However, the club has a unilateral option to extend it until 2022, the same as the recent scenario with Paul Pogba which prevents the World Cup winner from leaving for free in the summer.
Mata's situation is similar to that of Cavani, who also has a contract until 2021 and can also see his contract extended until 2022 if United decide to. While the Spaniard will turn 33 in April, the Uruguayan will be 34 this Sunday. On the field, life is different. Mata has only started in four games this season and has not came on in any of the last four outings while Cavani has already scored seven goals, and has dislodged Martial from the No 9 position.
Mata down the pecking order at United
United's head coach Ole Gunnar Solskjaer explained Mata's situation: "You all know the quality he has. If he plays, he scores goals and contributes. But there are other players who also have their role, for example, Greenwood has done well in that position and now Pogba is doing the same," the Norwegian said.
Mata has been at the club seven years now and was a key player in the FA Cup triumph of 2016 and the Carabao Cup and Europa League wins in 2017. Perhaps a move back to LaLiga is his next destination.