Diego Costa hoping to reignite career with new club looming
The striker is personally handling his own negotiations in ongoing talks with Brazilian side Palmeiras who appear poised to pay the player 2.5 million euro on a two year deal.
Diego Costa is moving closer to joining Brazilian Serie A side Palmeiras. The former Atlético forward who has been a free agent since December 2020 has been conducting his own negotiations with the Sao Paulo side who appear set to offer the striker a two-year deal which will see the Spanish international forward scoop 2.5 million euros.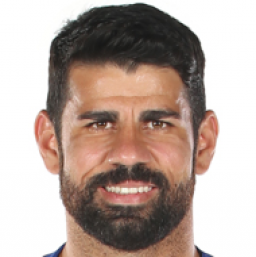 As a child growing up in Brazil, Costa was an ardent supporter of the Verdão and playing for the side has been a lifelong ambition of the player who is now 32. Palmeiras recently won the Copa Libertadores trophy and are currently in seventh place as the domestic Brazilian championship heads into the final stage.

Diego Costa has had offers to play in Qatar, Saudi Arabia and Turkey but the player has put economic interest to one side preferring to return to the country where he spent his formative years before moving to Portugal's SC Braga as a 17-year-old.