Gignac: "Mexicans are their worst own enemies"
The French striker hit out at Mexican fans after his side Tigres UNAL lost the FIFA Club World Cup final against Bayern Munich.
Tigres UANL became the first team in the history of CONCACAF to reach the final of the FIFA Club World Cup. The Felines also became the first Liga MX club to face a European team in a final for an international tournament. Unfortunately, Tigres were unable to beat Bayern Munich and lost 1-0.
André-Pierre Gignac became the top scorer of the tournament with three goals in three appearances and the second most valuable player, behind Robert Lewandowski. After the game the French striker hit out at Mexican fans for not supporting them during the most important match in their history.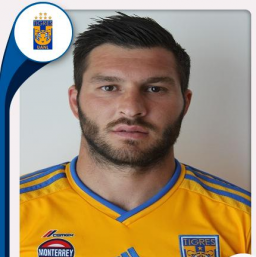 "Mexicans are their worst own enemies! Feeling myself Mexican, it makes me sad! Let's change the chip! We grow together! Enjoy the race. I promise to improve too! Blessings to you all," Gignac wrote on his Twitter account.
The reasons behind the message comes after negative comments towards Tigres by Mexican fans and journalists through their participation in the FIFA Club World Cup. After Gignac wrote that tweet, ESPN journalist David Faitelson responded by saying the following:
"You (Gignac) dedicate yourself to playing soccer, which you do very well. Let the Mexican fans think and say what they want. Fortunately, Mexico is a country with criticism and freedom and should be allowed to criticise subjects as simple as football.
The Felines arrived in Monterrey on Friday to get some rest and prepare their next league game that will be against Cruz Azul for matchday 6 of the 2021 Guardianes tournament. The game was rescheduled for 17 February due to Tigres participation in the Club World Cup and it will be played at the Universitario stadium.