Tyler Adams believes RB Leipzig can eliminate Liverpool
The Bundesliga team will face the Premier League side on Tuesday 16 February for the Round of 16 of the 2021 UEFA Champions League in a two-legged series.
The UEFA Champions League 2020/21 tournament is set to resume next week with the round of 16 and RB Leipzig will host Liverpool in the first leg on 16 February. The German side come into the game after defeating Augsburg 2-1 on matchday 21 on Friday, while their opponents suffered a 3-1 loss against Leicester City in the Premier League.

With this boost, Leipzig are confident that they can defeat Liverpool on Tuesday to take the advantage over the two legs and book their ticket to the next round of the Champions League. Prior to this game, United States international, Tyler Adams, spoke about their upcoming match-up and he said they are capable of defeating Liverpool twice in this round.
"Yeah, I mean, it's very exciting, right? Because they won the Champions League two years ago now," said Adams. "They won the Premier League title last year so we know that we're going against a top, top team. What better opportunity for a club like ours, for a team like ours to compete against one of the top teams in the world and really show what we're about.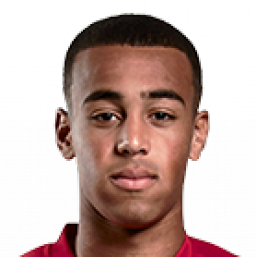 You can go into a game like this and anything can happen. Hopefully, we come out of it with two victories and show everyone that RB Leipzig are here to compete with some of the best teams in the world," he added.