Chivas and Necaxa tie on matchday 6 of the 2021 Guardianes tournament
The team from Guadalajara had to come from behind to score a late goal and rescue one point against Necaxa at the Akron stadium on Saturday night.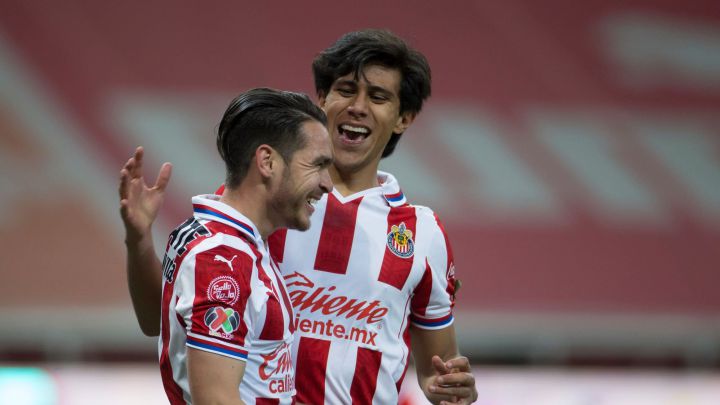 Chivas and Necaxa shared a point each after a late equalizer from Juan José Macias in stoppage time kept the home team in the playoff picture with 11 games left.
The visiting team started strong from the beginning of the match, with Ian González scoring the first goal of the night in the 39th minute.
Right before the end of the first half, Jesús Ricardo Angulo equalized for the hosts to put the score at 1-1 when the two sides headed to the locker room. Eight minutes into the second half and the visiting team took the lead again when José Juan Macías scored an own goal as he tried to clear the ball from a set-piece.
That led the home team to go on a full offense and in the 77th minute Hiram Mier shot from very-close range, but the visiting goalkeeper Luis Malagón caught the ball.
Late equalizer
Necaxa looked like they had secured the three points, but deep into stoppage time, Isaac Brizuela crossed the ball inside the box and Macías got a solid header to equalize the game. Having secured the point, Chivas will now travel to Pachuca for matchday 7 on 22 February.