Dembélé bonuses continue to mount up for Barcelona
Barça must pay Borussia Dortmund 5 million euros as the French winger reached 100 games for the club. The 105 million transfer fee has risen to 140 million.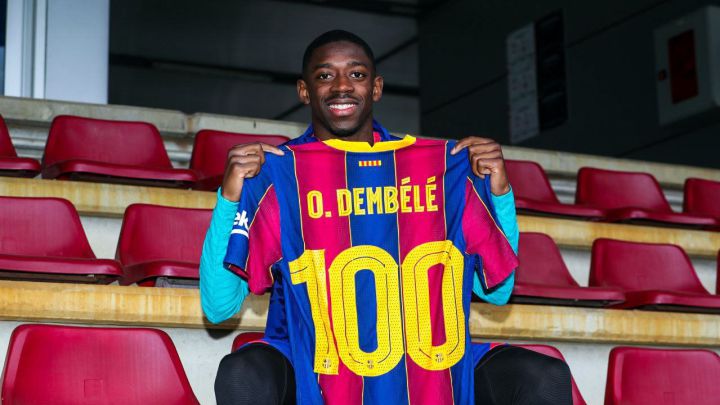 FC Barcelona continue to dig into their purse for Ousmane Dembélé. As German sports publication Kicker confirmed, Barcelona must pay Borussia Dortmund a further five million euros after the French winger completed another objective written into his contract when he signed for the Catalans in 2017. A bonus payment for reaching 100 games with Barça which Dembélé did in yesterday's 5-1 win against Alavés.
The 105 million euro fee which Barcelona paid almost four years ago for the player has already risen to around 140 million due to various bonuses and add-ons. As Kicker reports, the transfer could end up being even more expensive for the blaugranas. If Dembélé goes on to complete all of the objective stipulated in the clauses in his contract, the operation could cost Barcelona 148 million euros in total.
Barcelona's most expensive signings
One of the clauses agreed between Barcelona and Dortmund was for payments of five million euros after Dembélé had played his 25th, 50th, 75th and 100th games for Barça. Last night against Alavés, Dembélé came on as a sub on 81 minutes, so for that 10 minute performance, the club must pay an additional five million euros for a player who is fast becoming the most expensive transfer in club history. That record stands at 145 million euros, which Barcelona paid Liverpool for Philippe Coutinho, although there is a chance that Dembélé will eclipse that.