PREMIER LEAGUE
"Thiago is a liability" - Liverpool legend lays into Spaniard
Jamie Carragher highlighted the Spaniah midfielder following The Reds' latest defeat, this time at the hands of Leicester City.
Everything appeared to make Thiago and Liverpool a perfect fit. The signing of the midfielder last summer by the Premier League champions was seen as the icing on the cake of a seamless project. A different player who would bring that extra creativity to Jürgen Klopp's energetic midfield. However, with more than half a season gone, the Spaniard has begun to garner more criticism than praise, with the Reds' 3-1 defeat to Leicester the straw that broke the camel's back for some.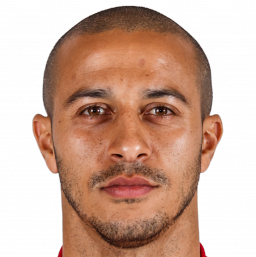 Carragher lays into Thiago
'Liverpool outstanding up until 1-1. Thiago a liability defensively! The Keeper's decision making gone awol last 2 games!!' That was the feeling immediately post game from Jamie Carragher, club legend and now commentator. The second part of the sentence was directed at Alisson who has lost his usual reliability and made some glaring errors in recent games. The main thrust of his point, though, was on Thiago, who came on after 16 minutes, replacing the injured James Milner, and Leicester's equaliser came directly from a foul committed by him.
And it wasn't just 20:20 hindsight that gave Carra his opinion, with a half-time tweet - when the game was still goalless - arrived saying: 'Very good half from Liverpool even though Leicester had the best chance! Thiago needs to sharpen up in the 2nd half!!'
Another former player, Jermaine Jenas, also singled out Thiago for criticism saying that The Reds "don't have enough legs" in the midfield and that there was a missing link causing everything to fall apart. "Thiago was a weak component for them without the ball," Jenas opined. "He's doing things he shouldn't be doing."
A knee injury and contracting covid-19 can be used as part justification for the former Bayern Munich player not reaching his full potential. Likewise his transfer being delayed meant he did not join up with Klopp and his new teammates until later than everyone would have liked. But more than that, Thiago has been dropped into an injury-hit side, filling a gap rather than adding to an already world-beating midfield. Maybe his best will not come until Fabinho and Henderson join him in midfield, the relieved of defensive duties, and his full talents can be appreciated.