Bundesliga: Rose to take over at Dortmund, Gladbach reveal
Borussia Mönchengladbach have issued a statement confirming head coach Marco Rose has decided to leave for Borussia Dortmund at the end of the season.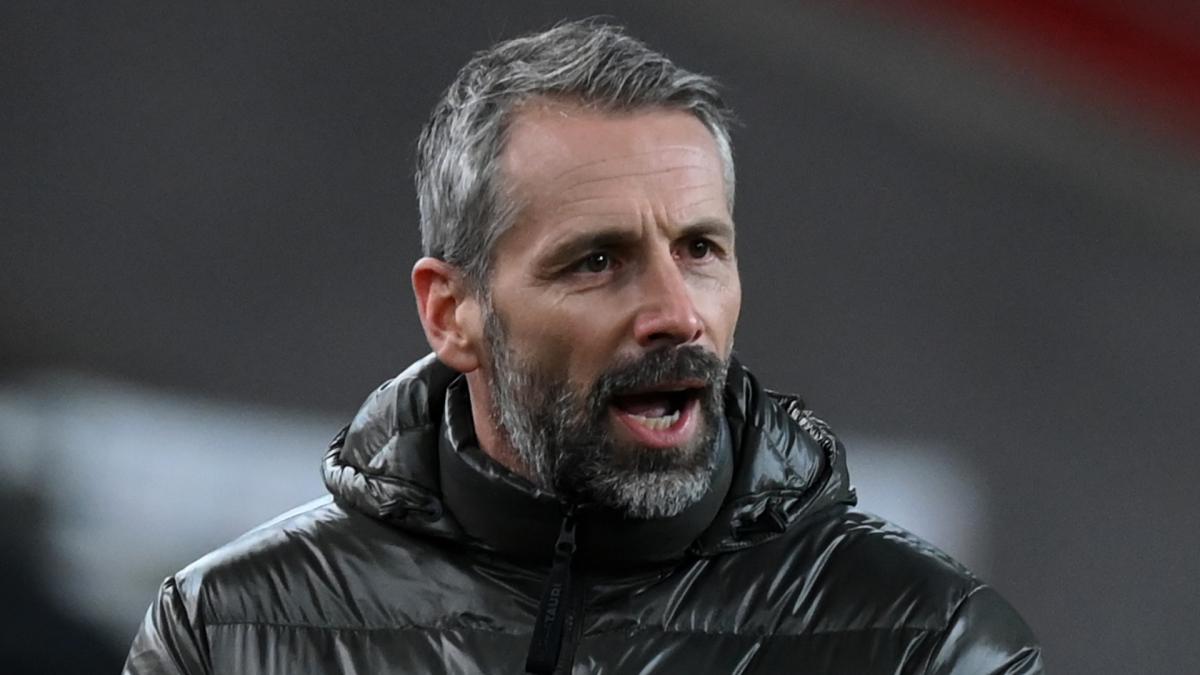 Borussia Mönchengladbach head coach Marco Rose is to take over at Borussia Dortmund next season, Gladbach have announced.
Dortmund appointed Edin Terzic until the end of the campaign after Lucien Favre – with whom he had worked as an assistant – was sacked in December, but the 38-year-old has seemingly not done enough to earn the job on a permanent basis.
Favre was dismissed on the back of a humiliating 5-1 defeat to Stuttgart and Terzic initially made a strong impression, winning four of his first five matches in charge, including a 3-1 victory at RB Leipzig.
But just two wins – one of which was in extra time against second-tier Paderborn – in seven games since has left Terzic under pressure.
Dortmund yet to confirm Rose appointment
It seems he will continue until the end of the season, but from then on Rose will take over, according to Mönchengladbach.
A brief statement by the club read: "Marco Rose has opted to leave Gladbach at the end of the season and join Borussia Dortmund."
While Dortmund had not confirmed the appointment at the time, Gladbach sporting director Max Eberl added: "We have had many discussions with each other in the past few weeks about Marco's future.
"Unfortunately, he has now decided that he would like to make use of a clause in his contract, which runs until June 2022, and switch to Borussia Dortmund in the summer.
"If the conditions stipulated in his contract are met on time, he will no longer be available to us after the end of the season.
"Until then we will mobilise all our strengths together with Marco to achieve our goals in the Bundesliga, the DFB-Pokal and the Champions League."
Rose joined Gladbach in 2019 after showing great promise as a head coach of Salzburg in a two-year spell, leading them to the Austrian Bundesliga title and the semi-finals of the Europa League in his first campaign.
His Salzburg side beat Dortmund en route to the last four, but they were eventually eliminated by Marseille in a dramatic contest. He guided them to the quarter-finals a year later.
Rose steers Gladbach back into the Champions League
Rose joined Gladbach in 2019 and led them to a fourth-placed finish, taking them back into the Champions League after a four-year absence.
Gladbach managed to progress through their group stage to set up a tie with Manchester City, though their Bundesliga form has suffered somewhat – they are seventh, a place behind Dortmund, after 21 games.