Jesse Marsch favourite to take over Borussia Mönchengladbach job
The Bundesliga team have confirmed that Marco Rose will join Borussia Dortmund next season and this leaves the head coach position open for Jesse Marsch.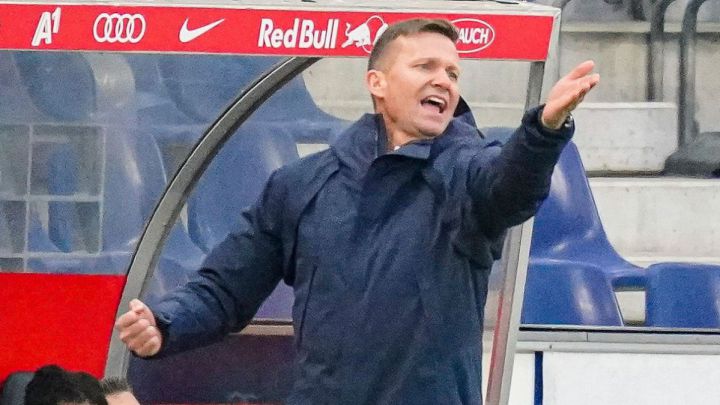 On Monday Borussia Mönchengladbach announced that coach Marco Rose will leave the club at the end of the season to take over at Borussia Dortmund for the 2021/2022 campaign.
The 44-year-old head coach has secured a top-four finish in each of his first five years at Monchendgladbach, who are currently preparing for their clash against Manchester City on 24 February at home in last 16 of the UEFA Champions League.
"We have held a lot of talks in recent weeks to discuss Marco's future," the Gladbach sporting director, Max Eberl, said in a statement on Monday. "Unfortunately, he has opted to trigger a clause in his contract and leave this summer. Until then, we will work hard to achieve our goals in the league, cup and Europe together."
Change in Dortmund
🎙 Edin Terzic:

"When things don't go well, we have to stick together - like a family. We are a team that's going in the same direction, but of course the experienced players have more of a duty to lead than a 16 or 17 year old." pic.twitter.com/lQJdPxi3fo

— Borussia Dortmund (@BlackYellow) February 15, 2021
The bosses of BVB are not satisfied with the job that Edin Terzic is doing this season because they are in sixth place with a record of 10-3-8. That is why they have agreed to pay his €5 million euros clause and they think Rose is the right man for the job.
New opportunity for Marsch
This opens the door for Jesse Marsch to take over the head coach job at Mönchengladbach next season. Currently the American is the head coach of RB Salzburg and he tops the list of candidates to take the head coaching job at Mönchengladbach. According to multiple reports, Florian Kohfeldt (Werder Bremen) and Adi Hütter (Eintracht Frankfurt) are the other options that the club has in mind for the job.