Odegaard suggest he's open to permanent Arsenal stay
The Norwegian has admitted that he is adapting well and feeling "very comfortable" at Arsenal, where he enjoyed his first start for the club against Leeds on Sunday.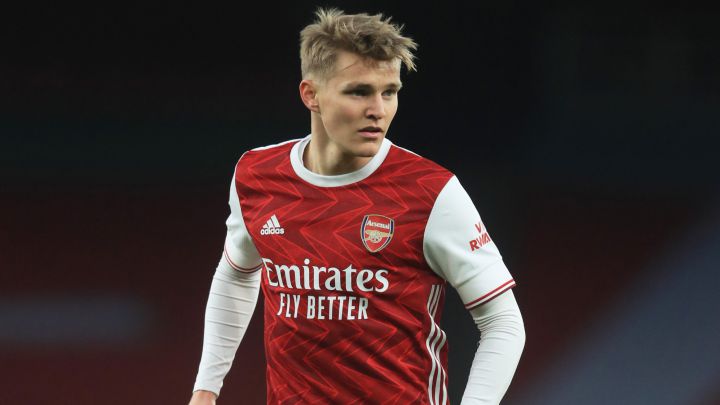 It has taken him four games since his arrival in North London, but Real Madrid loanee Martin Odegaard finally found his way into Mikel Arteta's starting line-up for Arsenal's match against Leeds United on Sunday.
The Norwegian midfielder put in a decent performance in the convincing 4-2 victory for the Gunners, which won the praise of Arteta.
After the game the 22-year-old was interviewed by Norway's TV2 and suggested he may be open to a permanent stay at the Emirates.
Asked about whether he would return to Real Madrid in the summer, Odegaard replied: "You never know what is going to happen. But for now, I am just focusing on doing my best this season and helping the team as much as possible."
It may have been his first start, but the young Norway international had featured in all of the previous three games following his arrival. He has cut a happy figure since landing in England, recently revealing that that he has felt "really comfortable" at Arsenal, where finding a friend in fellow Madrid loanee Dani Ceballos has helped him with his adaption.
"It's a bit different but I think I am adapting pretty okay," the midfielder told Arsenal's official website. "The way they took me into the team – my teammates – and how they treated me, as well as the manager and everyone in the club, they helped me since the first minute."
Arteta praises Odegaard
Arsenal boss Arteta is equally happy with the arrival of the Norwegian playmaker, and was full of praise for him after his side's victory against Leeds.

"Big credit to him to play his first Premier League start, against Leeds, after not playing a lot of football the last three months," said the Spanish coach.
"Run the way he did, how comfortably and creative he was on the ball, and the personality he showed in the game, it was great."
Next up for the Gunners is Benfica in the last-32 of the Europa League on Thursday in Rome, where Odegaard could be in line for a second consecutive start following his impressive showing against Leeds.