Fans' return in Saudi Arabia postponed
Amid a rise in covid-19 cases in the country, it seems the Saudi ministry of sports will be compelled to put off supporters' return to the stands.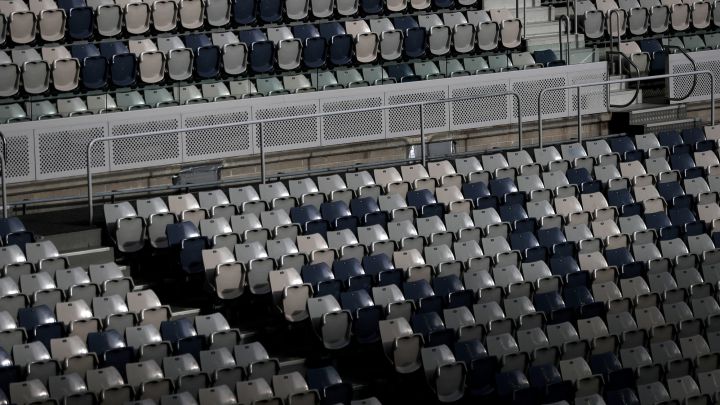 The ministry of sports in Saudi Arabia had set a preliminary plan for gradually allowing fans into football stadiums, but the potential new wave of covid-19 will cause the delay of the plan's execution, according to a trusted source at the ministry.
The source revealed to "Kooora": "There is a significant increase in infections numbers in the kingdom, and the ministry is continuously following up with the committee in charge. Fans' return to stadiums is difficult for the time being.
"We were upbeat about fans' attendance in the second half of the season, as the ministry devised a strategy to allow fans to attend the games according to certain calibers," he added.
He also pointed out that the ministry appreciates the fans' eagerness to return to the stands, stressing that the presence of supporters is crucial in football, but people's safety should come first and be considered as a top priority.
The source also confirmed that no actual or even approximate date has been set by the government for people to return to the stands, with all Saudi competitions currently set to continue behind closed doors.
Al Shabab are currently leading the standings of the Saudi pro league with 38 points gained from 18 games, followed by Al Ahly who have earned 34 points, while Al Hilal sit third after their 1-0 loss to Damac FC that forced the administration to terminate the contract of the head coach Răzvan Lucescu.