"Pulisic deserves to start" - Thomas Tuchel
Since the German coach took over at Chelsea, Christian Pulisic has only played 84 minutes, starting just one game.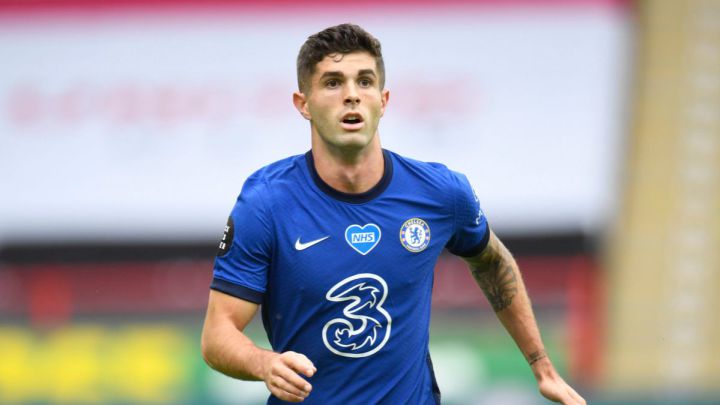 Christian Pulisic has scored one goal and provided one assists in 15 Premier League appearances this season. The United States international has been dealing with injuries all year and even tested positive for coronavirus. Chelsea's No 10 has missed a total of eight games due to injuries and twice he was not included in the squad.

10

In January, Chelsea decided to sack Frank Lampard after 18 months in charge due toa poor run of results, culminating in the appointment of Thomas Tuchel. Since the German coach took over, the United States international has seen less playing time.
Pulisic has only started once under Tuchel and it was in the FA Cup in Chelsea's 1-0 victory over Barnsley. Since then he has been coming on as a substitute, usually replacing Mason Mount, Timo Werner or Tammy Abraham. The relationship between the player and coach dates back to their time at Borussia Dortmund between 2016 and 2017.
Tuchel's opinion on Pulisic
Chelsea will be on the road for two games over the next week. They visit Southampton on 20 February for the Premier League and then they will go to play the first leg of the round of 16 against Atlético on 23 February in Bucharest. Prior to going on the road, Tuchel spoke about Pulisic's situation in Chelsea.
"Today, the first change was already made in the first half from injury and Christian was a very tight decision if he starts again after the cup game, or if he comes on from the bench," Tuchel said.
"We decided for another XI to start. Unfortunately, we only had three changes which makes it very difficult to give time to the players, to let everybody play, and to have an impact with the changes of fresh legs. That makes it difficult and the third change we didn't want to use too early.
"During the match, we did what we normally do which is to only change to win the match. He deserves to start, or to come in but I could only use three guys. I hope he keeps on going and he will make an important impact for us in the future."