Pressure mounts on Florentino Pérez to sign Kylian Mbappé
Mbappé's 5-star Champions League display at Camp Nou with PSG has Real Madrid fans dreaming of similar performances from the Frenchman for Los Blancos.
As soon as the PSG game ended in Barcelona, hat-trick hero Kylian Mbappé was trending on Twitter. Real Madrid fans were tweeting 'Florentino, sign him!' after his exhibition at Camp Nou. Madrid president Florentino Pérez's objective is to bring Mbappé to the brand new Santiago Bernabéu in the summer of 2022.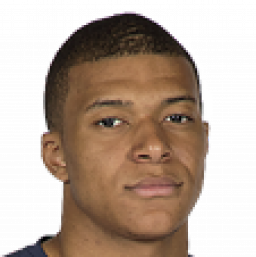 The signing of Mbappé has gone from being a distant hope to an essential requirement for the president. The Madrid fans have fallen in love with the 22-year-old after his tremendous performance for PSG in Tuesday night's 4-1 demolition of Barcelona in the last 16 of the Champions League. Mbappé became the first player to score a hat-trick in the Champions League at Camp Nou since Andriy Shevchenko (Dynamo Kiev) in November 1997.
Dreaming of Mbappé at Madrid
In all the WhatsApp groups and on social media, Madridistas' were imagining how good Real Madrid would be at the Camp Nou repeating feats like Tuesday night. If Florentino can convince PSG chief Al-Khelaifi to close a deal it would be a huge boost not only for Los Blancos but also for LaLiga, a league in need of global stars, following the departures of Cristiano Ronaldo and Neymar as well as the possible exit of Lionel Messi at the end of this season.
The transfer fee will be a substantial amount for the Spanish champions and perhaps even more so after Mbappé's display against Barcelona, despite the fact that he only has one year left on his contract with the Ligue 1 outfit. Florentino, as he already showed in his first spell as president with the 'Galacticos' (Figo, Zidane, Ronaldo and Beckham), knows that these investments end up being profitable for the club financially and as a brand.
Madrid, like clubs across the globe, have been hit hard by the coronavirus pandemic, but bringing Mbappé to Real Madrid would be like winning a sixth Champions League for Florentino.